Fatherhood
Diaper Lab offers a Becoming A Dad class series.
William James College in Newton, MA hosts a free support group for new dads.
The Fatherhood Project is based in Boston.
Transgender Dad Carving Path of Opportunities for Son, Future
Rad Dad blog, zine and book focuses on the overlaps of various identities with fatherhood.
Postpartum and Lactation Support
Postpartum Progress and Postpartum Support International promote awareness, prevention and treatment of mental health issues related to childbearing in every country worldwide. They also have a Perinatal Mental Health Alliance for Women of Color
Rachel Hess is an experienced and LGBTQ-friendly postpartum doula who also hosts parenting groups around Jamaica Plain.
Sophie Davis is a dear friend and postpartum doula, serving areas surrounding Newton.
The Every Mother Project provides training & support to birth, postpartum, lactation, and women's health professionals who work with women and families in the childbearing year in order to reduce barriers that women with perinatal emotional complications face when accessing care.
Jewish Family and Children's Services Center for Early Relationship Support provides a multitude of free support for young families in the Boston area. You do not have to be Jewish to utilize their services. They have support groups, therapy, and experienced moms who visit new ones to help you get the hang of feeding and caring for your little ones.
One of my doula mentors, Maria Dolorico, started A Mom is Born as a doula business, and has branched out into life coaching, lactation consulting, and holding groups for new parents in downtown Boston. She also offers a free online support course for families on how to plan for the postpartum period.
Zip Milk is a search engine for lactation consultants (LCs) in your area by zip code.
LC Home Visits contains a list of Boston-area international board certified lactation consultants (IBCLCs). In Massachusetts, it is required for insurance to cover lactation support.
BFAR is a resource for folks who want to breastfeed but have had breast/chest or nipple surgery in the past. Whether someone has had a diagnostic surgery, implants or a reduction, this website contains information about increasing the best chances for a healthy milk supply.
Milk Junkies is the website of trans dad, Trevor MacDonald. Once famous for being barred from La Leche League meetings, he now leads them locally in Canada and continues to blog about queer parenthood.
A mini study (22 participants) on transmasculine folks, chestfeeding and gender identity.
Home Birth
The Massachusetts Midwives Alliance is a professional trade organization created by and for a dynamic and diverse group of midwives. The MMA was founded to build cooperation among midwives, and to promote midwifery as a means of improving health care for women and their families. Their website has a map of local home birth midwives around Boston.
Emily Bowler and Molly Geisler are continuing their local midwifery partnership, Modern Mama Midwifery. They attend home births, provide doula support and offer childbirth education classes.
Birth and Beyond of Jamaica Plain hosts the Mass Midwives Alliance training classes, as well as childbirth education and other events for parents and professionals.
Sarafina Kennedy and Jessica Patrone are midwifery partners supporting families from Greater Boston through Cape Cod.
Susanna Mauzy of Nightingale Midwifery attends births around Greater Boston and also helps families with home conception support.
Cesarean Birth and VBAC
VBAC Facts is an evidence-based resource for information about the safety, options and factors involved in having a vaginal birth after a cesarean.
Julie Brill at Well Pregnancy teaches a class specifically for parents who are having a planned cesarean birth. It is based on Peggy Huddleston's program, "Prepare for Surgery, Heal Faster." It is free for folks who are going to Emerson Hospital.
ICAN is the International Cesarean Awareness Network. ICAN is a nonprofit organization whose mission is to improve maternal-child health by preventing unnecessary cesarians through education, providing support for cesarean recovery, and promoting Vaginal Birth After Cesarean (VBAC). There is also a Boston chapter that has meetings in Arlington, MA.
Cesarean Rates is a resource for the most up-to-date statistics of cesarean sections at hospitals around the United States. Here are the Massachusetts statistics.
Doulas and Birth Support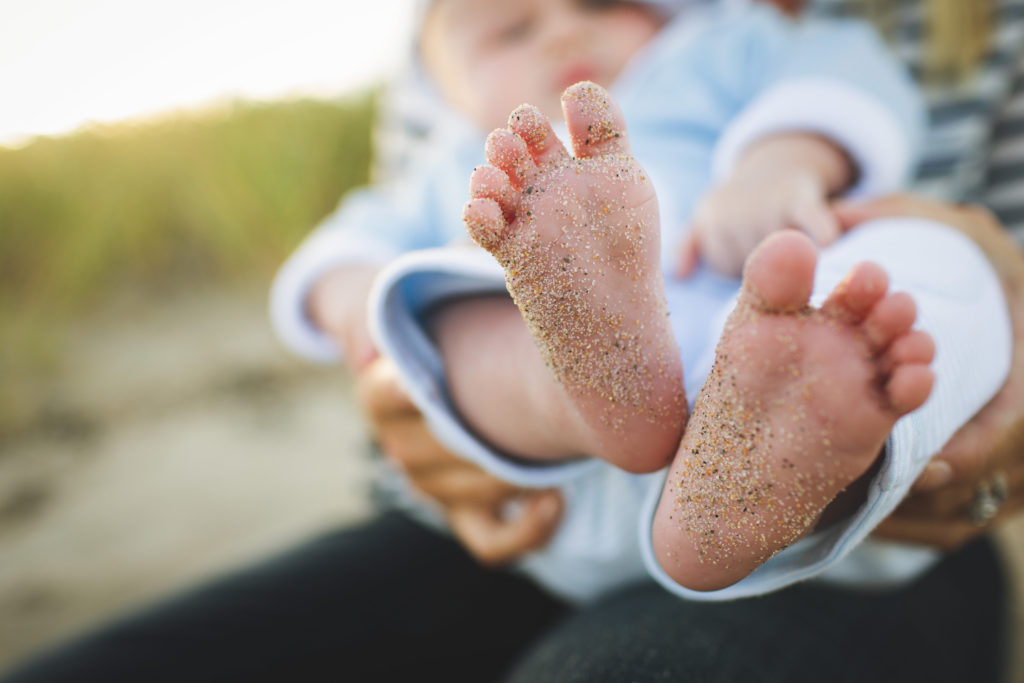 Jacqui Morton is a doula, writer and founder of Holding Our Space, a participatory project centered around healing from reproductive loss. She also backs me up for births.
Maria of That Darn Doula is one of my backups in the area. She currently apprentices with a local home birth midwifery practice, and has experience at all local hospitals as well. She also backs me up for placenta encapsulation!
Tuly Duprat is an experienced birth doula who I connected with at Mama and Me. She is based in Malden, and has excellent rebozo skills. Tuly also speaks Portuguese.
Teresa Vittorioso-Fortin is a birth doula who offers childbirth classes through her practice, Entera Doula. She frequents Mount Auburn Hospital and is also fluent in Spanish.
Sierra at All Bodies Birth is a local birth and postpartum doula who especially loves to support LGBTQ+ families.
Jen at Douladventure brings her public health background to her work as a birth and postpartum doula in Boston.
Birth Sanctuary Boston is a group working to create an out-of-hospital birth option for families in Dorchester and beyond. It's not easy work, but stay tuned for updates from them.
Beantown Babies is the combined project of doulas Emily and Lindsay. This amazing community space in Roslindale offers many things to new and growing families. From meditation workshops with Sophie, to childbirth ed classes with Teresa and acupressure for labor workshops with Ece, Beantown Babies has offerings that can enrich and support the pregnancy and birthing journeys of many local families.
Spinning Babies is a resource for fetal positioning and how it can affect labor. Tips for daily exercises/movements for getting baby engaged in the pelvis, as well as supportive labor positions can be found online.
The Miles Circuit is another series of simple movements to gently move baby into optimal positions for labor and delivery.
Mama and Me in Jamaica Plain offers a wide range of prenatal, postpartum, and child development classes for families in the Boston area. They host a bimonthly "Meet the Doulas" event that I frequently attend.
Doula Match is a search engine for folks looking for birth or postpartum doula support. You can compare profiles, availability, skillsets and experience all on one site.
My current favorite podcast, Fertility Friday is an amazing resource with TONS of free information about body literacy and the fertility awareness method. She has interviews with many fertility professionals around the topics of endometriosis, PCOS, thyroid disorders, autoimmunity, diet and lifestyle.
The Fertility Awareness Center can be a great beginner-friendly resource for tracking fertility cycles and getting to know your own signs of fertility. They do use lots of gendered language throughout the site. There is this little note about how fertility awareness tracking isn't only just for straight, monogamous cis-women.
Angela Bell is an acupuncturist in Cambridge whose entire practice focuses on supporting fertility, conception and pregnancy.
New Moon Acupuncture is my dear colleague Ece's practice includes acupuncture, moxibustion, manual therapies, nutritional counseling and lifestyle recommendation. She is based in Watertown.
Fertile Ground is a queer-friendly nurse and midwife team who provide compassionate gynecological care, fertility consultations and inseminations in the Boston area.
Susanna Mauzy at Nightingale Midwifery offers a full-spectrum of home birth midwifery care. She also offers fertility counseling and at-home insemination support. Susanna also runs the local International Cesarian Awareness Network groups in Arlington, MA.
Birthing Beyond the Binary hosts queer-friendly conception and childbirth education workshops online. They also have workshops for providers on how to support queer families in their practices. Online groups for queer families can be found here, as well!
Maia Midwifery is the practice of west-coast midwife, Kristin Kali. She offers individualized fertility counseling online, and conception support in person in Seattle. Her practice is built around supporting the needs of the LGBTQ community, parents conceiving over age 35, and single parents. She shares an amazing resource list with examples of known donor contracts, and parenting agreements for families who have more than two parents.
Choice Moms Podcast has a large amount of discussions and information surrounding fertility, conception, building a family as a single parent, adoption, conception with donor sperm and many topics related to these.
In order to make them more organized and accessible, I'm moving my resources page to a series of blog posts. Here I start with local to Boston food resources, including financially accessible options. High quality, local, wild and accessible food is the foundation of so much, and I want to keep spreading knowledge of resources to folks in my community. Here goes.
This Map of the "urban commons" in Somerville/Cambridge with public food sources. Mulberries and more!
Find a farmer's market in your neighborhood.
How to use EBT/SNAP at local farmers markets.
The Neighborhood Farm in Needham has been known to have pay-what-you-can boxes available for their fresh produce at farmers markets in JP and Roslindale.
The Daily Table is a not-for-profit grocery store in Dorchester which serves fresh produce and ready-made healthy food. They seem to be opening a new location in Roxbury, as well.
Buckle Farm is where I source most of my and fresh produce year-round. He farms pork, too!
Herbalism and Herbalists
Local gem Bellx of Semilla of Ixchel offers full-spectrum reproductive support, herbal wisdom and customized preparations, and herbalism apprenticeships for People of Color in greater Boston. Offerings include an herbal CSA, placenta medicine, and workshops about holistic healing.
Muddy River Herbals is the project of Jenny Hauf and her husband Matt. They grow and wildcraft local, organic herbs for folks in the Boston area, and can be found at the Roslindale and Melrose Farmers Markets. Much of the calendula in my postpartum sitz baths comes from these guys!
While not local to the northeast, La Loba Loca is an incredible herbalist and friend who offers consultations, workshops, skillshares, knowledge shares, and seedlingships.
Clair Moore is a clinically trained herbalist and professional private chef who provides medicinal food preparation services around Boston, especially allergen-free foods for folks with autoimmune diseases or chronic illnesses. She and Amanda of The Willow Witch have also teamed up to create Willow Provisions, a medicinal herbal food supper club.
Herbstalk is a growing community of herbal classes in the Boston area. Based in Somerville, this yearly conference brings together folks from many herbal traditions every June.
Founded by Katja Swift and Ryn Midura, the CommonWealth Center for Holistic Herbalism in Brookline offers classes, apprenticeships and a clinic for low-income folks who seek herbal care.
Tammi Sweet at the Heartstone Center for Earth Essentials teaches an AMAZING anatomy & physiology class for holistically-minded folks who would otherwise shy away from a science-heavy class. She frequently offers free webinars on a variety of topics from allergies and asthma to the endocannabinoid system.
When a clinician was inspired by her patient's very positive reaction to an anti-inflammatory diet, she decided to run a clinical trial of the Autoimmune Protocol Diet with other sufferers of Inflammatory Bowel Disease (or IBD, including both Crohn's Disease and ulcerative colitis). While the sample size is small, and more research could always be done on the affect of diet on chronic illness, the results from this trial are absolutely incredible. I hope this initial mini-study will inspire folks who suffer from chronic, autoimmune illnesses to take control of their health and seriously consider the importance of food in both the severity and progression of chronic disease.
Fifteen IBD patients completed a trial with the full Autoimmune Protocol Diet (a few dropped out of the study because dietary change is hard). On average, these people were seriously ill with Crohn's and ulcerative colitis symptoms for almost 20 years. Seven of these participants were already on immunosuppressive medication because of how severe their symptoms were.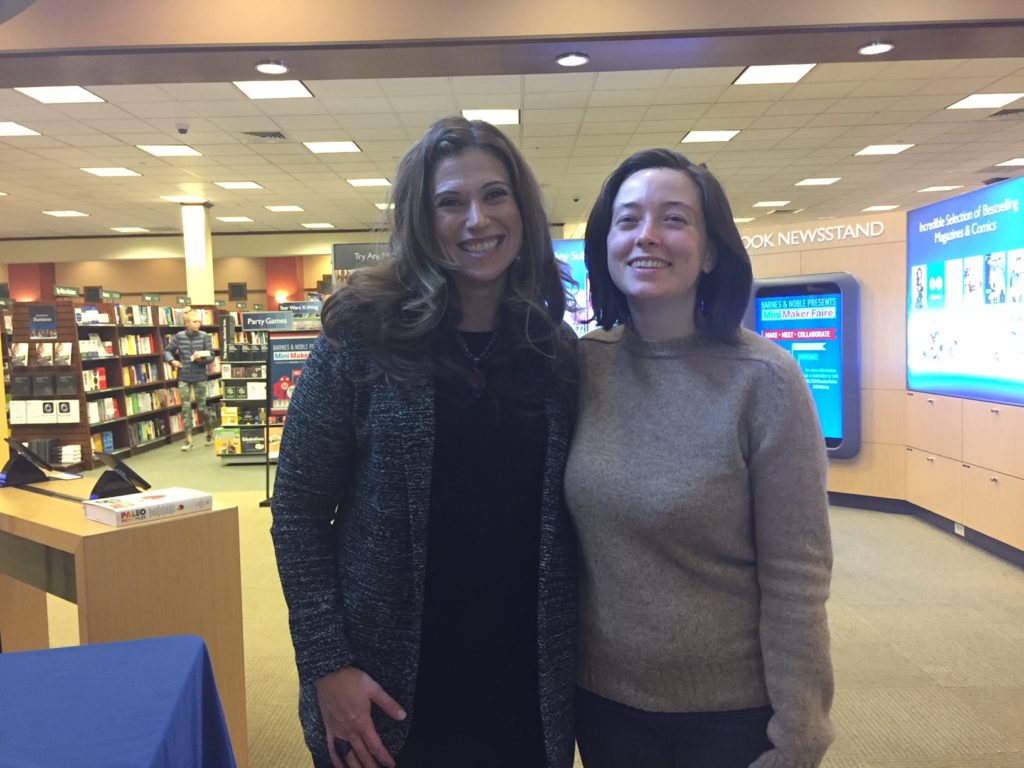 As defined by Dr. Sarah Ballantyne of thepaleomom.com, the Autoimmune Protocol Diet focuses on both inclusions of nutrient dense foods, and exclusion of foods that are inflammatory or can harm the gut (and therefore, harm the body's normal immune function). While the Internet (and real life, if you're paying attention) contains hundreds and thousands of "anecdotal" stories (mine included) of folks who've turned around their chronic illnesses using a similar diet, this is the first-ever "official" clinical trial to be done using this particular approach. I couldn't be more thrilled.
For the folks in the IBD study, 73% of participants achieved full clinical remission by 6 weeks, and remained in remission through the maintenance period. One participant who did not achieve full remission did note that their joint pain had resolved. For folks who were sick an average of two decades, seeing a nearly 75% remission rate in six weeks is mind blowing. My greatest hope is that this small clinical trial reaches the consciousness of many allopathic practitioners, so that they can truly educate patients about the alternatives and options for managing all kinds of chronic and autoimmune illnesses.
If you're local to Boston (or want to meet online), and you're curious about an herbalist's approach to chronic autoimmune disease, you can reach out anytime for a consultation.
It's been a big year for the folks involved with Boston Abortion Support Collective (BASC). We've officially changed our name, and recently held our first volunteer retreat after a new volunteer training. Through the years, we've organized five abortion support trainings for volunteers, nurtured relationships with Boston-area abortion providers, presented at multiple reproductive justice conferences, undergone a (pretty f'n successful) leadership shift to a collective that prioritizes people of color and other marginalized folks, not to mention: supported a bunch of people who have had abortions. Personally, the clients who I've worked with through BASC include survivors of abuse, immigrants without local family or support, folks traveling to Boston from far reaches of New England to get adequate medical care in complicated cases, and many people who literally just can't get a ride home from a friend or partner.
A little known fact is that when somebody needs anesthesia for an abortion, clinics require a companion to show up
at the beginning
of the appointment, even if they do not accompany the patient in the procedure room, or else the patient is not allowed to get an abortion. This is true across all clinics in the area, and is one of the most common reasons for support calls we get.
Raising funds for BASC
will seriously help us formalize a ride support program, so we can make sure that everybody in need has accompaniment for their appointments and can access the healthcare they deserve.
Even a
small donation
can help us defray the cost of sending a volunteer to accompany someone for a safe ride home. Thanks for reading, for considering making a donation, for being a part of my life and making this work possible for the folks who are doing it!