As a support person who has attended over 230 births, I'm offering hourly doula prenatal consulting appointments for folks who may not want to commit to the entire birth doula package. During the coronavirus pandemic, hospitals have restricted support people for patients in labor. With the knowledge that a chosen doula may not be able to physically attend their hospital birth, many families will still choose to consult with a doula prenatally. Sessions are booked an hour or two at a time, and are a great time to get clarity on questions, connections to support resources or a more customized, friendly and warm touch to the rather hands-off obstetrical experience during the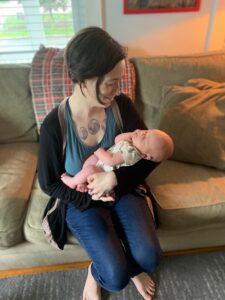 pandemic. I'm here for it all.
As a birth worker, here are my biggest philosophies and principles:
Care is customized. Every individual person, family and community has unique needs related to their care during pregnancy.
Support is nonjudgmental. I've worked with plenty of people who plan epidurals or cesarean births as well as parents who would rather birth at home completely by themselves. I offer information, resources and emotional support that follows your lead.
Basically limitless informational, emotional support with resources and ideas around physical support for pregnancy, labor, birth and postpartum recovery.
Additional knowledge about herbal medicines and DIY healthcare is a big part of my perspective. I am available to deliver customized herbal products to local clients for an additional fee.
To book hourly birth consulting and coaching, check out my Calendly page @ HerbalDoula.
Fee for birth consulting and coaching is $100 per hour. Minimum one hour. If the cost is prohibitive, reach out to work with me creatively. You can start by booking a free consultation to see if we're a good fit.