Like the majority of my client's babies, I was born in Boston.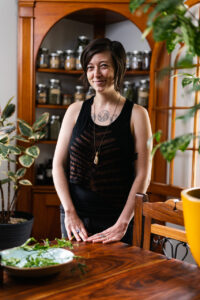 I grew up playing with poke berries and prunella in Southeastern, MA, and always visited Boston a few times per year. I've been living in this city since 2008, and currently call Hyde Park my home. These days, I am a full-time birth-and-herb-worker. Since my birth doula training in 2010, I have been supporting Boston-area families through pregnancy, labor, and the "babymoon" postpartum. In any given month, I may attend births, encapsulate placentas, provide in-home care for postpartum families, teach herbal workshops and still manage to drink a daily quart of medicinal tea. To learn a bit more about me, my philosophy and what drew me to this support work, check out this interview I shared with a birth client of mine. You can also watch/listen to this 2021 podcast interview with Jeanette and Melissa from Babies in Common!
To read some kind words from other clients who I've worked with, check out my testimonials page. If you're interested in scheduling a free consultation, book something in my Calendly.
Over the years, I've had the privilege of working with over 350 birthing families. Some of my most beloved clients include queer, trans and every flavor of LGBTQ+ folks. People who are birthing in their late 30s or early 40s. Families seeking VBAC (vaginal birth after cesarean). People who may be considered "high risk" but don't necessarily want every medical intervention created for childbirth. Burners, fire spinners and circus performers. Non-monogamous parents, folks in the kink and BDSM community, and people with nontraditional family structures. I see y'all, and I'm totally here for you in your wholeness.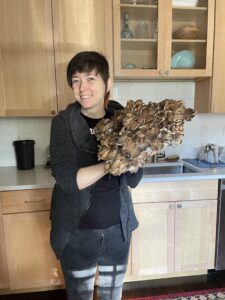 When I'm not busy with herbwifery and doula work, I enjoy cooking local food from scratch, (seasonally) foraging for mushrooms with my partner Val, and traipsing around green spaces in Hyde Park with our doggies.
Where I teach and have taught:
Birthkeeper Herbalism (Launched 2020, ongoing, my pet project combining herbal medicine and pregnancy care!)
BotanicWise Women's Herbal Gathering (September 2020)
Herbstalk Conference, Somerville, MA (2016, 2017)
CommonWealth Center for Holistic Herbalism, Brookline, MA (2015-2016)
Civil Liberties and Public Policy Conference, Amherst, MA (2016) – now called Collective Power
The Society for Menstrual Cycle Research's Menstrual Health and Reproductive Justice Conference, Boston, MA (2015)
The Second Step program, Newton, MA (2015)
North Shore Meetup for Doulas, Lactation Consultants and Midwives, Topsfield, MA (2014)
Minton Stable Community Garden herb walks, Jamaica Plain, MA (2012-2014)
I do travel around New England and occasionally elsewhere to teach workshops on fertility awareness, cervical self-exam, herbalism for reproductive health, full-spectrum doula support, and other topics. If you'd like to organize something in your area, reach out!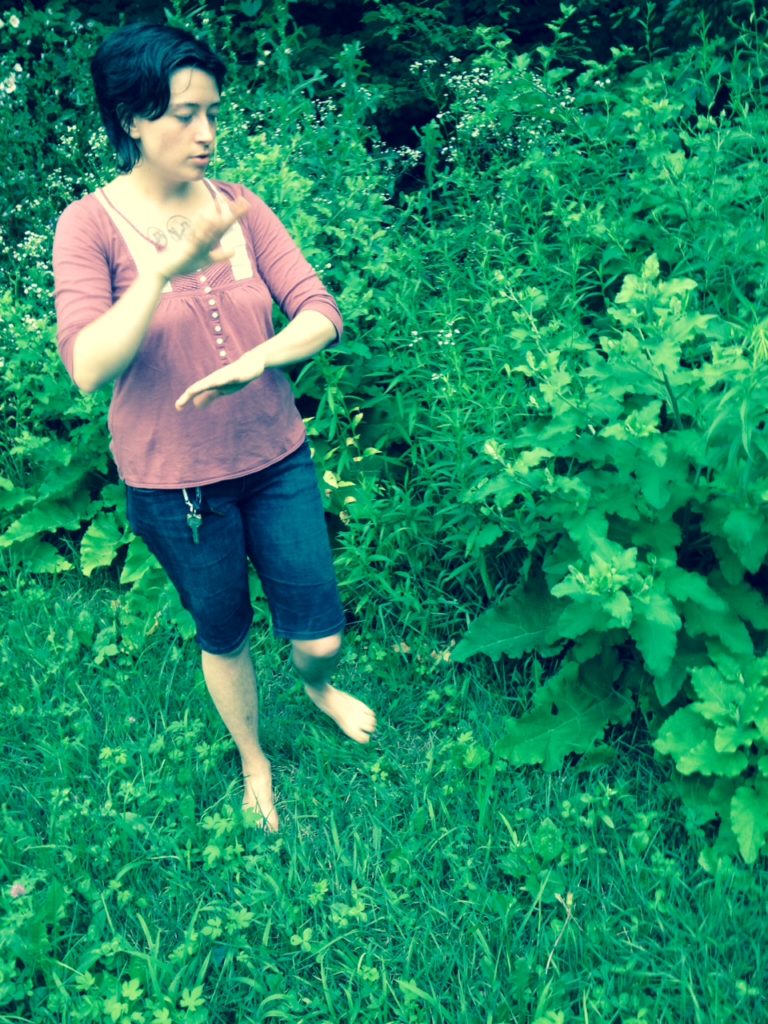 Training and continuing education
The Cannabis Doula practitioner training, 2021-2022
Cornerstone Doula Trainings RE-training as a birth and postpartum doula. As well as business mentorship with the amazing Queen Jazz-Ylaine Baptiste, 2020
Transition Zones Advanced Anatomy and Physiology with Tammi Sweet of the Heartstone Center for Earth Essentials, 2018
Supporting Survivors Giving Birth mini-conference at Newton Wellesley Hospital, 2017
The Perinatal Microbiome via GOLD Perinatal Online Conference, 2017
The Burning Times Never Ended with rain crowe, 2016
Spinning Babies with Lorenza Holt in Brookline, MA, 2016
80 hour Wilderness Herbal First Responder certification through Sam Cauffman at The Human Path, 2015
Pregnancy Through Emergency Birth course with herbalist and homebirth midwife Katia LeMone through The Human Path, 2015
Anatomy and Physiology with Tammi Sweet of the Heartstone Center for Earth Essentials, 2015
Boston Abortion Support Collective Abortion Support Training, 2014
Postpartum Doula Training with Michelle L'Esperance in Northampton, MA, 2013
Community and Clinical Herbalist Apprenticeship with the CommonWealth Center for Holistic Herbalism in Brookline, MA, 2013-2015
Community Herbalist Apprenticeship with the Boston School of Herbal Studies in Jamaica Plain, MA, 2010
toLabor Birth Doula Training in West Boylston, MA, 2010
40-hour crisis intervention and response training with A New Day in Brockton, MA, 2007