Marshmallow Fluff. A New England "staple" food. Many folks in the northeast have some kind of nostalgia for the goopy, white substance. It was, after all, created in Somerville, MA. We love it enough to have an annual "What the Fluff?" festival in Union Square. Originator Archibald Query had been selling his mallowy creation door-to-door until World War 1, when shortages caused him to cut back. Two fellows, Durkee and Mower, originally from Swampscott, bought the recipe for $500 and eventually became the largest distributors of marshmallow cream in New England. Right out of Lynn, Lynn, city o' sin…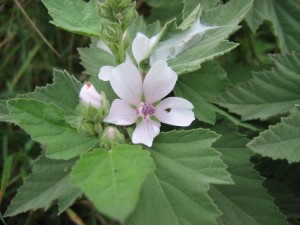 It is said that in 1950, when their new factory was built, the switch was made from granular sugar in 100 pound bags to liquid sugar stored in 5500 gallon stainless steal tanks. I'm not clear if this is the beginning of the use of corn syrup in Fluff. However, with the US government subsidies of corn, high tax on foreign sugar sources and over-bearing sweetness of the syrup eventually made it the favorite additive of American food creators.
Currently, Fluff is made from four ingredients: corn syrup, sugar syrup, dried egg whites and vanillin. The average American eats 60 pounds of corn syrup each year. While debate swells over the safety of GMO corn, studies have shown that mammals fed diets of Monsanto's corn have increased instances of kidney and liver damage. Two things stand out to me about these studies. One, the rats were not only fed GMO corn in various quantities, but also drank water containing similar levels of pesticide runoff as Americans regularly consume. Two, the effects were worse in female rats. Science (and Monsanto) has a history of ignoring health disparities by sex, with studies focused on results in male bodies
On to the good news:
Folks at my herb school are very excited about Apotheker's, Jamaica Plain-based chocolatiers who use no corn, soy, dairy, gluten or even refined SUGAR in their sweets. Yes, I found out at Herbstalk this year that Apotheker's is now making marshmallows. The ingredients as follows: organic honey, kosher grass-fed beef gelatin, organic marshmallow root powder, organic almond extract, unsweetened coconut, organic coconut oil. Can you sense my excitement? The lovely folks at Apotheker's have taken the white, mushy nutritionally-devoid and potentially dangerous Fluff of my childhood and turned it into an actual FOOD. I promptly asked my local City Feed and Supply to carry these delicious nuggets.