Here is where you'll find information about upcoming classes and events in the Boston area!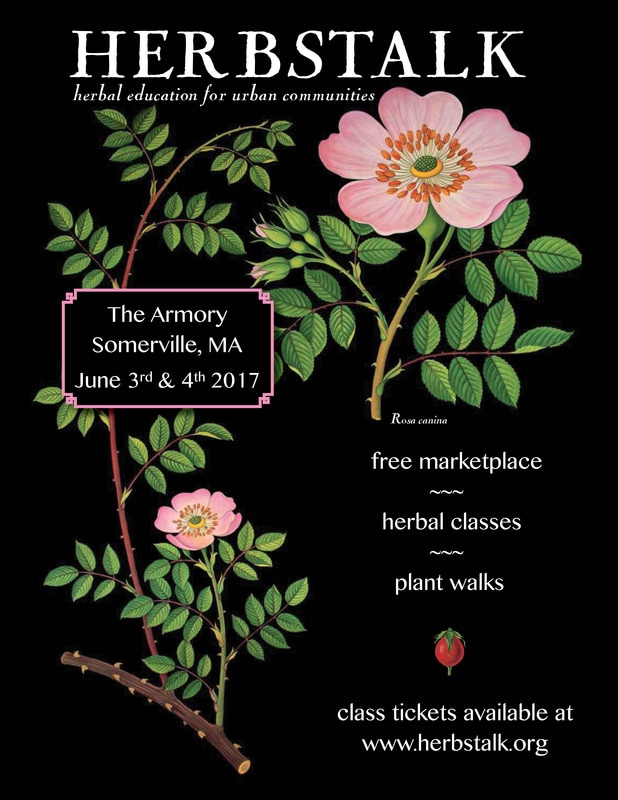 Herbstalk 2017 is happening again at the Armory in Somerville on June 3rd and 4th. I'll be there teaching a class about herbal support for pregnancy loss.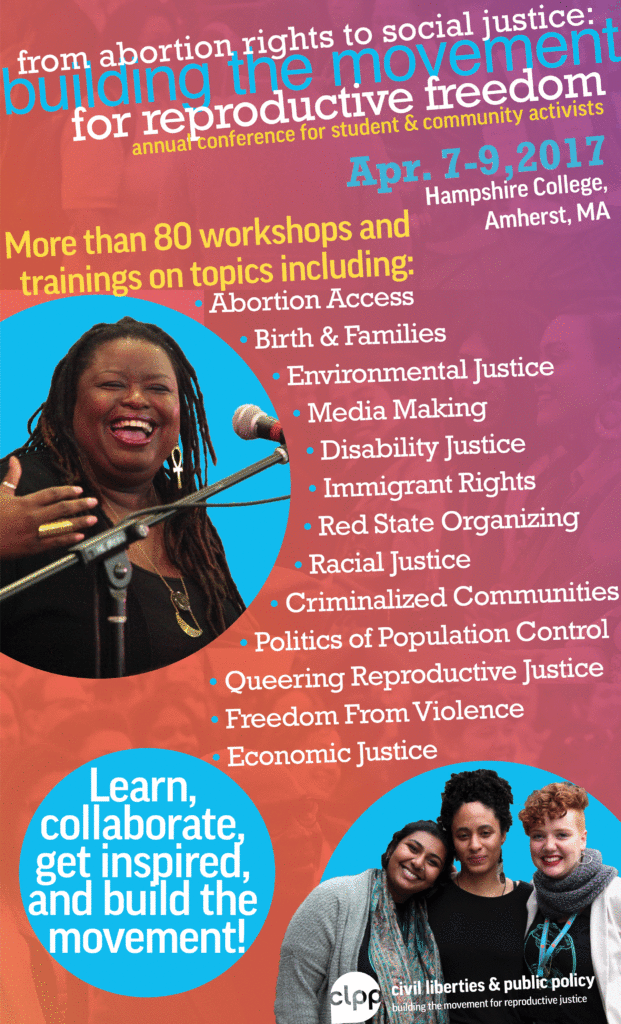 The Boston Doula Project will be at CLPP 2017 facilitating two workshops: An Abortion Doula 101, how to support a friend having an abortion, and Boston Doula Project, a Case Study on Reclaiming Space for Black and Indigenous People of Color.

An interactive community built around supporting those who experience pregnancy loss, miscarriage, abortion or any kind of reproductive loss. This event will be held in Natick, MA, at the Common Street Spiritual Center, between June 16 and 18 2016.
---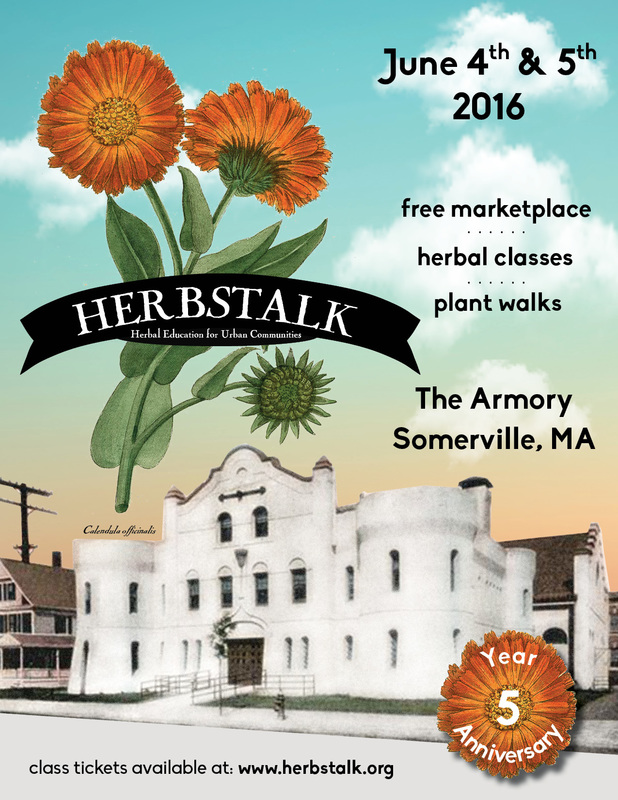 I will be at Herbstalk 2016 this year, teaching a class on Herbal Aid for Conscious Conception. Join me Saturday, June 4 at 9-10:30am.
—————————————————————————————————————————-

So your friend is having an abortion. How can you help? A doula perspective.
Abortion doula or full spectrum doula collectives have begun forming across the U.S. Whether due to location, time or availability, you may not had the opportunity to be trained. We will discuss the role of doulas and the physical, emotional, informational, and spiritual support abortion doulas can offer in order to help build skills to provide non-medical support to people having abortions. This workshop won't be enough to prepare you for work shifts in a hospital or clinic, but it will help you feel better prepared to support the people in your life (1 in 3 cis women in the U.S.—surely that includes people you know!) who are having abortions.
Herbal Aid for Conscious Conception. CommonWealth Center for Holistic Herbalism in Brookline, MA.
With our culture's strong focus on birth control and avoiding pregnancy, many people are left in the dark when they actually WANT to become pregnant! With the trend toward older ages for first-time parents (especially around Boston), many are wondering how to prepare their bodies best for parenthood. Why does it seem like everybody has babies so easily while others struggle for years, considering invasive fertility treatments? What does it even feel like to ovulate?
Come learn how to lay the groundwork for healthy fertility cycles, nourish your gametes and give yourself the best chance to have a healthy baby with the help of medicinal herbs and foods. This class is taught from the perspective of a birth doula who has years of experience helping parents (of many ages) have babies around Boston, MA.
Wednesday, January 20th, 2016
7:00pm – 9:00pm
25 St. Mary's Court, Brookline
The fee for this class is $20. RSVP at this link.
——————————————————————————————–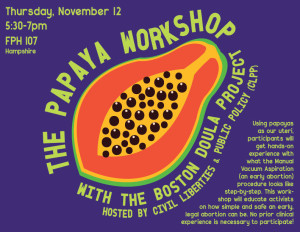 ———————————————————————————————
Herbs for Pregnancy and Birthworkers
Wednesday, September 16 2015, 7-9pm. $20 (or a donation to the Boston Doula Project)
At the CommonWealth Center for Holistic Herbalism in Brookline, MA
Are you pregnant, or hoping to be, and wondering how to safely and effectively use herbal remedies? Do you work around pregnancy and wish you knew what types of alternatives are good to suggest? Many folks approach midwives, lactation consultants, and doulas for insight on pregnancy and postpartum support herbs. This class, taught by a professional birth doula and herbalist, will help clarify some myths about herbs in pregnancy. (Wait–did Baby Center really just say nettle could cause a miscarriage?) We'll cover the basics from nourishing uterine tonics and postpartum sitz baths to self-care herbs for birthworkers.
To register, check out the CommonWealth Center website.
———————————————————————————————————————–

Doula Information Night
Wednesday, April 8 2015, 6-8pm. FREE.
At Mama & Me in the Brewery in Jamaica Plain
http://www.mymamaandme.com/doula/
PART I: WHAT IS A DOULA? DO I NEED A DOULA? | 6:00-7:00PM
Join other new and expectant parents for a night of FREE education on what a doula is, what a doula does, and how a doula's presence can benefit your birth and help you adjust to life at home with your little one!
PART II: MEET THE DOULAS | 7:00-8:00PM
Doulas from in the Greater Boston Area will be on hand to answer your questions, offer personalized referrals, and represent some of the wonderful variety of personalities, ages, backgrounds, and skills you can find in a birth or postpartum doula. Expectant parents will have time to meet individual doulas and conduct brief interviews with them.
We will answer many common questions birth and postpartum doula services, such as:
What does a doula do?
What do services usually entail?
Why would I want to hire a doula?
How would a doula work with my partner?
How would I go about finding the right doula?
Studies* have shown many benefits of working with a doula, including:
Shorter labors
Fewer requests for epidurals
Less frequent use of forceps or vacuum
Increased confidence in birth partners
Fewer cesareans [OR Lower cesarean rate]
Increased success with breastfeeding
More time to bond with your baby
An easier transition into parenthood
—————————————————————————————————————–
Putting the medications for abortions into our hands – what every activist needs to know, with Susan Yanow
Wednesday, March 25 2015, 6-8:30pm
At Encuentro 5, Harrison Ave.
Around the world in countries where abortion is legally restricted, women have used misoprostol to safely end an unwanted pregnancy. Many women have brought that knowledge with them to the US, and as more abortion restrictions pass in the States, people are turning to self-induction with abortion pills. This workshop will share the WHO approved protocol for using misoprostol and explore the unique context of the U.S., where abortion is legal but increasingly unavailable.
About Susan Yanow: A long-time reproductive rights activist, Susan works to expand access to abortion domestically and nationally through consulting projects with organizations including Ibis Reproductive Health, the Reproductive Health Access Project and Venture Strategies (VHSD). She is a cofounder of Women Help Women, an international organization that provides abortion and contraception services, and of Expanding Abortion Services in the South(EASE). Susan serves on the Boards of the ACLU of Massachusetts, the Cambridge Commission on the Status of Women, and Chennai Children.
Free and open to the public. If you want to give something back in exchange for this information about abortion access, we invite you to make a donation to the Eastern Massachusetts Abortion Fund . You can find Boston Doula Project's fundraising page for the EMA fund here: http://bowlathon.blueskysweet.com/teampage.asp?fundid=3292. Thank you!
—————————————————————————————————————
Simmons College hosts FREE screening of The Vessel
Thursday, March 19 2015, 5:30-8:30pm
I will be attending this screening, representing the Boston Doula Project and speaking a little about what we do before the film.
About The Vessel:
Dr. Rebecca Gomperts sails a ship around the world, providing abortions at sea for women with no
legal alternative. Her idea begins as a flawed spectacle, faced with governmental, religious, and military blockade.
But with each setback she faces, Rebecca hones a more refined mission, until she realizes she can use new technologies to bypass law—and train women to give themselves abortions using World Health Organization-researched protocols with pills.
From there we witness her create an underground network of emboldened, informed activists who trust women to handle abortions themselves. Vessel is Rebecca's story: one of a woman who hears and answers a calling, and transforms a wildly improbable idea into a global movement.
————————————————————————————————————
Boston Doula Project Abortion Doula Training
January 10-11, 2015. 9am-5pm.
Interested in becoming an abortion doula? Looking for a way to get volunteer doula experience but frustrated at the lack of organized options in the Boston area? Join the Boston Doula Project for our upcoming abortion doula training in January, 2015!
More information and application are on the BDP website, here. The training will be held in metro Boston (to be determined based on participants' needs with accessibility and childcare) on January 10 and 11 from 9am to 5pm.
I will be at part of the training, teaching about herbal care surrounding abortion with a focus on emotional support, pain management and nourishing aftercare. Come learn how to support folks in your community, de-stigmatize this common experience and volunteer with an amazing set of hard-working, full-spectrum doulas committed to reproductive justice in Boston!