Herbalism and Herbalists
Local gem Bellx of Semilla of Ixchel offers full-spectrum reproductive support, herbal wisdom and customized preparations, and herbalism apprenticeships for People of Color in greater Boston. Offerings include an herbal CSA, placenta medicine, and workshops about holistic healing.
Muddy River Herbals is the project of Jenny Hauf and her husband Matt. They grow and wildcraft local, organic herbs for folks in the Boston area, and can be found at the Roslindale and Melrose Farmers Markets. Much of the calendula in my postpartum sitz baths comes from these guys!
While not local to the northeast, La Loba Loca is an incredible herbalist and friend who offers consultations, workshops, skillshares, knowledge shares, and seedlingships.
Clair Moore is a clinically trained herbalist and professional private chef who provides medicinal food preparation services around Boston, especially allergen-free foods for folks with autoimmune diseases or chronic illnesses. She and Amanda of The Willow Witch have also teamed up to create Willow Provisions, a medicinal herbal food supper club.
Herbstalk is a growing community of herbal classes in the Boston area. Based in Somerville, this yearly conference brings together folks from many herbal traditions every June.
Founded by Katja Swift and Ryn Midura, the CommonWealth Center for Holistic Herbalism in Brookline offers classes, apprenticeships and a clinic for low-income folks who seek herbal care.
Tammi Sweet at the Heartstone Center for Earth Essentials teaches an AMAZING anatomy & physiology class for holistically-minded folks who would otherwise shy away from a science-heavy class. She frequently offers free webinars on a variety of topics from allergies and asthma to the endocannabinoid system.
When a clinician was inspired by her patient's very positive reaction to an anti-inflammatory diet, she decided to run a clinical trial of the Autoimmune Protocol Diet with other sufferers of Inflammatory Bowel Disease (or IBD, including both Crohn's Disease and ulcerative colitis). While the sample size is small, and more research could always be done on the affect of diet on chronic illness, the results from this trial are absolutely incredible. I hope this initial mini-study will inspire folks who suffer from chronic, autoimmune illnesses to take control of their health and seriously consider the importance of food in both the severity and progression of chronic disease.
Fifteen IBD patients completed a trial with the full Autoimmune Protocol Diet (a few dropped out of the study because dietary change is hard). On average, these people were seriously ill with Crohn's and ulcerative colitis symptoms for almost 20 years. Seven of these participants were already on immunosuppressive medication because of how severe their symptoms were.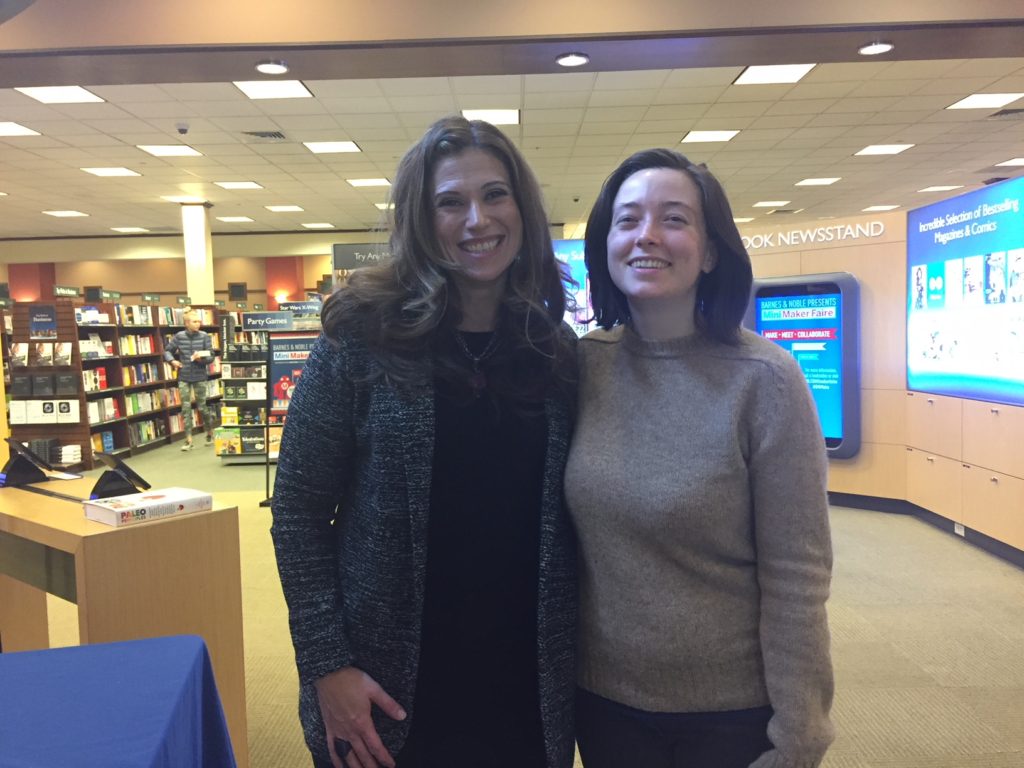 As defined by Dr. Sarah Ballantyne of thepaleomom.com, the Autoimmune Protocol Diet focuses on both inclusions of nutrient dense foods, and exclusion of foods that are inflammatory or can harm the gut (and therefore, harm the body's normal immune function). While the Internet (and real life, if you're paying attention) contains hundreds and thousands of "anecdotal" stories (mine included) of folks who've turned around their chronic illnesses using a similar diet, this is the first-ever "official" clinical trial to be done using this particular approach. I couldn't be more thrilled.
For the folks in the IBD study, 73% of participants achieved full clinical remission by 6 weeks, and remained in remission through the maintenance period. One participant who did not achieve full remission did note that their joint pain had resolved. For folks who were sick an average of two decades, seeing a nearly 75% remission rate in six weeks is mind blowing. My greatest hope is that this small clinical trial reaches the consciousness of many allopathic practitioners, so that they can truly educate patients about the alternatives and options for managing all kinds of chronic and autoimmune illnesses.
If you're local to Boston (or want to meet online), and you're curious about an herbalist's approach to chronic autoimmune disease, you can reach out anytime for a consultation.