When a clinician was inspired by her patient's very positive reaction to an anti-inflammatory diet, she decided to run a clinical trial of the Autoimmune Protocol Diet with other sufferers of Inflammatory Bowel Disease (or IBD, including both Crohn's Disease and ulcerative colitis). While the sample size is small, and more research could always be done on the affect of diet on chronic illness, the results from this trial are absolutely incredible. I hope this initial mini-study will inspire folks who suffer from chronic, autoimmune illnesses to take control of their health and seriously consider the importance of food in both the severity and progression of chronic disease.
Fifteen IBD patients completed a trial with the full Autoimmune Protocol Diet (a few dropped out of the study because dietary change is hard). On average, these people were seriously ill with Crohn's and ulcerative colitis symptoms for almost 20 years. Seven of these participants were already on immunosuppressive medication because of how severe their symptoms were.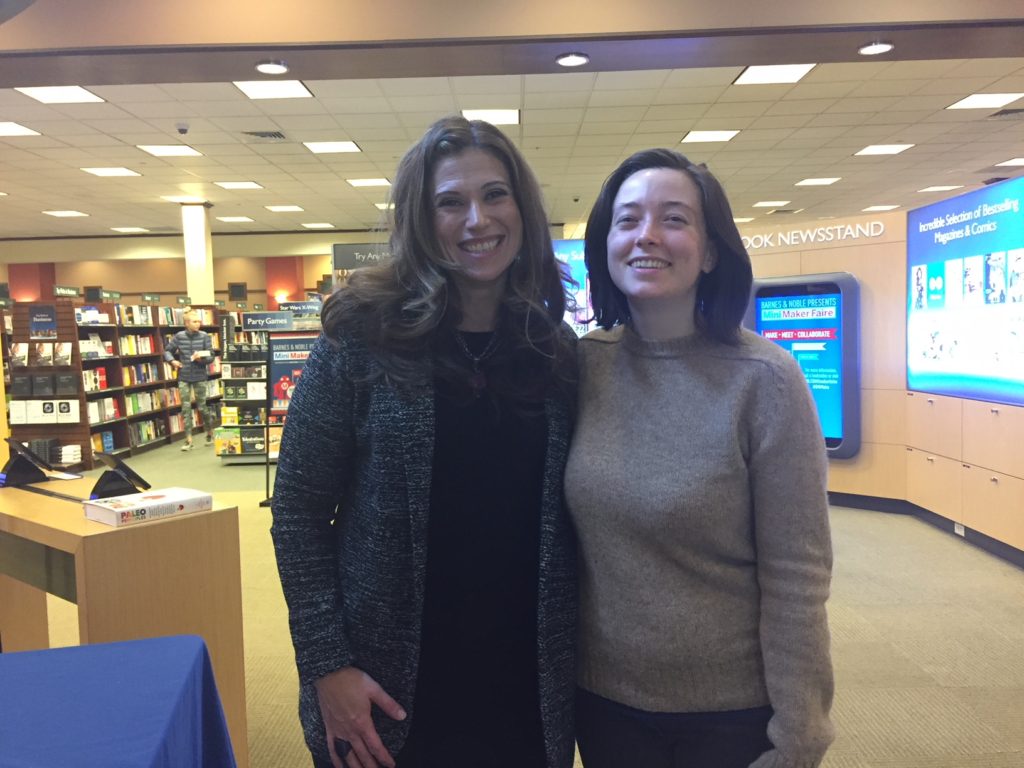 As defined by Dr. Sarah Ballantyne of thepaleomom.com, the Autoimmune Protocol Diet focuses on both inclusions of nutrient dense foods, and exclusion of foods that are inflammatory or can harm the gut (and therefore, harm the body's normal immune function). While the Internet (and real life, if you're paying attention) contains hundreds and thousands of "anecdotal" stories (mine included) of folks who've turned around their chronic illnesses using a similar diet, this is the first-ever "official" clinical trial to be done using this particular approach. I couldn't be more thrilled.
For the folks in the IBD study, 73% of participants achieved full clinical remission by 6 weeks, and remained in remission through the maintenance period. One participant who did not achieve full remission did note that their joint pain had resolved. For folks who were sick an average of two decades, seeing a nearly 75% remission rate in six weeks is mind blowing. My greatest hope is that this small clinical trial reaches the consciousness of many allopathic practitioners, so that they can truly educate patients about the alternatives and options for managing all kinds of chronic and autoimmune illnesses.
If you're local to Boston (or want to meet online), and you're curious about an herbalist's approach to chronic autoimmune disease, you can reach out anytime for a consultation.
I was recently invited to host an herb walk for the birthday party of a five-year-old budding herbalist. Among learning about medicinal and edible flowers, leaves and roots that grow in her area at this time of year, she requested a few interesting herbal snacks.
Dandelion fritters!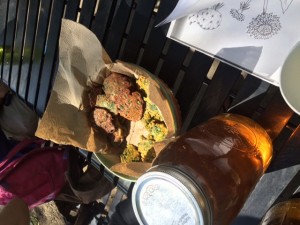 While searching for my dandelions for this recipe, I noticed that most of our bright, yellow neighbors were in between flowering that day. Dandelions continually seed, grow quick, and revisit us all summer long. This led me to pick a bunch of greens (with a few flowering tops) and make more pancake-style fritters for the party.
Approximate recipe:
3-4 cups of wild dandelion greens and flowering tops, rinsed, chopped and dried
3/4 can of low-fat coconut milk (I'm all about fat, but this just mixes better)
1/3 cup chickpea flour
1/3 cup rice flour (brown or white, whichever you prefer)
Curry spices (turmeric, cumin, coriander, fennel, fenugreek) and sea salt
Olive oil
1. Mix the coconut milk with the flours and spices. You should get a thick pancakey batter. If it seems too dry, add a splash more coconut milk. If it seems too wet, add a dash more chickpea flour.
2. Once patted-dry, mix your chopped dandelions into the batter. (It'll look chunky and weird.)
3. Coat the bottom of a frying pan with olive oil, and heat to medium.
4. Test out a mini-fritter (about a tablespoon) to see if your temperature is right.
5. Fry your dandelion batter in batches, each about a 2-3 tablespoon blob.
6. Flip them carefully after three minutes (or when golden brown), and cook an additional 1-2 minutes on the other side.
7. Remove from oil, place on a paper towel to drain and sprinkle with sea salt while still hot.
Parents and kids alike LOVED them! The flavor is more of an Indian restaraunt's pakora without the unhealthy vegetable oil. Wild Green Party food a success!
Perhaps I will share my recipe for lightly honey-sweetened chamomile cookies next…