Emerging as the Lena Dunham of the theatre world, 21-year-old playwright Ruby Rae Spiegel — a finalist for the Susan Smith Blackburn prize — writes a brazen, no-holds-barred play about that time in your life when no one else can possibly understand what you're going through. A story about abortion, bad jokes, bathing suits, and friendship, DRY LAND, a New York Times critics' pick, is a brave portrayal of the contemporary American teenager that epitomizes What's Next in American theatre.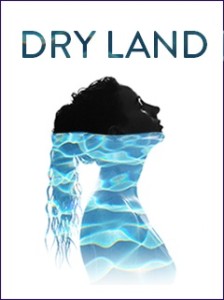 Dry Land is the story of a Florida teenager, who,  when faced with an unplanned pregnancy, struggles to find the care she needs. In a state where a minor would need to access a judicial bypass, or tell their parents what is happening, the protagonist ends up ordering medication from the Internet. The play is intense for some, but I think it paints a fairly realistic picture of what can happen when legal barriers and stigma interrupt reproductive healthcare. This month, I have had the opportunity to participate in community "talk backs" after several productions of Dry Land.
Boston Doula Project was approached to help with planning some aspects of the play, as well as to debrief with audiences around what an abortion doula is, the work we do with BDP and how the protagonist's friend (and the only person aware of what she is going through) acts as her doula.
We chat about many topics, from how to support a friend or partner going through an abortion to how teenagers without sex education are accessing their information about reproductive healthcare. We also get audience input about how the play affected them, how they are interested in our work and that has been a really meaningful part of this partnership for me.
Other community partners can be seen here, and I have had the privilege of speaking with folks from the Peer Health Exchange as well as the Suffolk University Center for Women's Health and Human Rights.