Comprehensive childbirth education, completely online! Join for group class sessions with BACE-certified childbirth educator and birth doula, Emma O'Brien. Grounded in Boston, MA, these classes will cover a wide range of topics from anatomy and physiology in late pregnancy, to measuring progress in labor, and non-pharmacologic as well as pharmacologic pain management options. No judgment, just evidence based information about your options in childbirth. Contact me at emma@lavandoula.com for more information on signing up!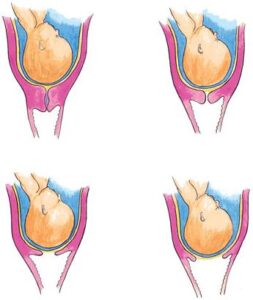 In order to make them more organized and accessible, I'm moving my resources page to a series of blog posts. Here I start with local to Boston food resources, including financially accessible options. High quality, local, wild and accessible food is the foundation of so much, and I want to keep spreading knowledge of resources to folks in my community. Here goes.
This Map of the "urban commons" in Somerville/Cambridge with public food sources. Mulberries and more!
Find a farmer's market in your neighborhood.
How to use EBT/SNAP at local farmers markets.
The Neighborhood Farm in Needham has been known to have pay-what-you-can boxes available for their fresh produce at farmers markets in JP and Roslindale.
The Daily Table is a not-for-profit grocery store in Dorchester which serves fresh produce and ready-made healthy food. They seem to be opening a new location in Roxbury, as well.
Buckle Farm is where I source most of my and fresh produce year-round. He farms pork, too!
While the World Health Organization states that the ideal rate for necessary cesarian births should be around 10-15% (with more recent studies showing that rates above 10% do not decrease mortality rates for parents or for babies), the US Office of Disease Prevention and Health Promotion (Department of Health and Human Services) sets our goal at 23.9%. Since this goal was set (as 10% lower than the average in 2007), approximately 60% of hospitals in the United States do not yet meet this goal.
Another doula and I were chatting about experiences at a local hospital where a client of mine awaited a planned cesarian for a suspected big baby. This doula mentioned that the birth site we were discussing was on the top of a list of local hospitals who perform medically unnecessary cesarian sections. She shared with me the consumer report on cesarian rates for low-risk babies. The report does not include cesarian statistics from anyone who has a prior cesarian, is carrying more than one baby, or who has a baby in anything but a head-down position. This data also doesn't include anyone with a chronic health condition, heart problems, high blood pressure or obesity. Truly, this is a thorough compilation of comparative unnecessary cesarian rates, state-by-state.
Some takeaways about Boston-area birth sites:
The lowest cesarian section rates come from:
Cambridge Health Alliance (which includes Cambridge Birth Center and Cambridge Hospital)
Mount Auburn (don't think any Boston-area birth worker is surprised about this)
Massachusetts General Hospital
The worse-than-average cesarian section rates come from:
Tufts Medical Center
St. Elizabeth's
Newton-Wellesley Hospital
Brigham and Women's Hospital
Boston Medical Center
The highest cesarian section rates come from:
South Shore Hospital
Brockton Hospital
Melrose Wakefield Hospital (Hallmark Medical System)
Just something else to consider when choosing where to give birth around Boston!