To see what I'm up to this year, look at my new Events tab. Lots of low cost offerings this spring.
Doulas and Birth Support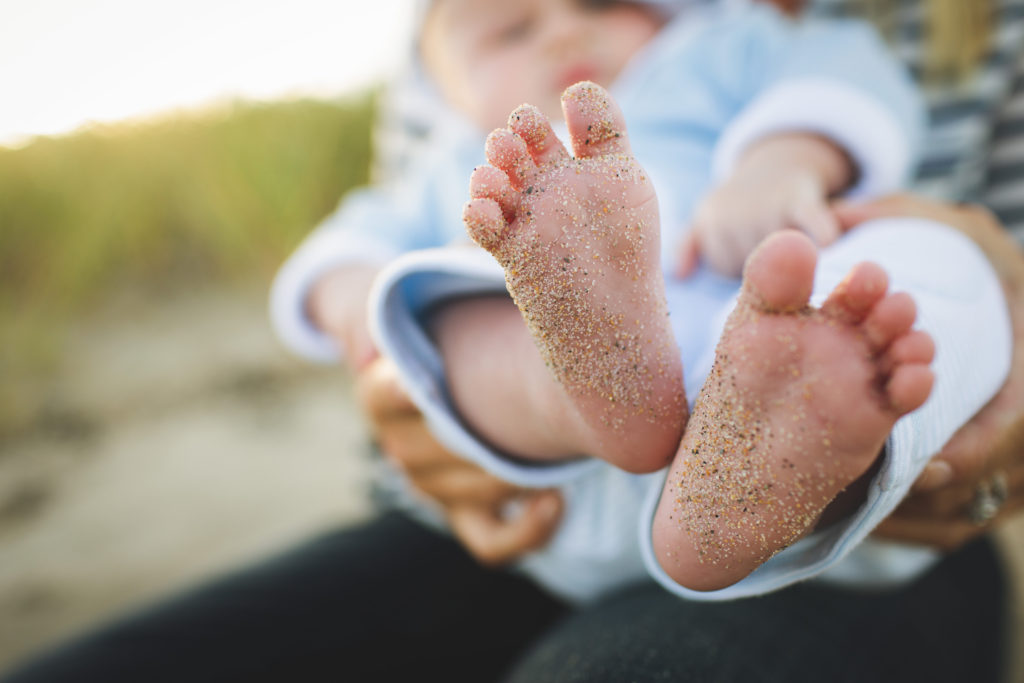 Jacqui Morton is a doula, writer and founder of Holding Our Space, a participatory project centered around healing from reproductive loss. She also backs me up for births.
Maria of That Darn Doula is one of my backups in the area. She currently apprentices with a local home birth midwifery practice, and has experience at all local hospitals as well. She also backs me up for placenta encapsulation!
Tuly Duprat is an experienced birth doula who I connected with at Mama and Me. She is based in Malden, and has excellent rebozo skills. Tuly also speaks Portuguese.
Teresa Vittorioso-Fortin is a birth doula who offers childbirth classes through her practice, Entera Doula. She frequents Mount Auburn Hospital and is also fluent in Spanish.
Sierra at All Bodies Birth is a local birth and postpartum doula who especially loves to support LGBTQ+ families.
Jen at Douladventure brings her public health background to her work as a birth and postpartum doula in Boston.
Birth Sanctuary Boston is a group working to create an out-of-hospital birth option for families in Dorchester and beyond. It's not easy work, but stay tuned for updates from them.
Beantown Babies is the combined project of doulas Emily and Lindsay. This amazing community space in Roslindale offers many things to new and growing families. From meditation workshops with Sophie, to childbirth ed classes with Teresa and acupressure for labor workshops with Ece, Beantown Babies has offerings that can enrich and support the pregnancy and birthing journeys of many local families.
Spinning Babies is a resource for fetal positioning and how it can affect labor. Tips for daily exercises/movements for getting baby engaged in the pelvis, as well as supportive labor positions can be found online.
The Miles Circuit is another series of simple movements to gently move baby into optimal positions for labor and delivery.
Mama and Me in Jamaica Plain offers a wide range of prenatal, postpartum, and child development classes for families in the Boston area. They host a bimonthly "Meet the Doulas" event that I frequently attend.
Doula Match is a search engine for folks looking for birth or postpartum doula support. You can compare profiles, availability, skillsets and experience all on one site.
My current favorite podcast, Fertility Friday is an amazing resource with TONS of free information about body literacy and the fertility awareness method. She has interviews with many fertility professionals around the topics of endometriosis, PCOS, thyroid disorders, autoimmunity, diet and lifestyle.
The Fertility Awareness Center can be a great beginner-friendly resource for tracking fertility cycles and getting to know your own signs of fertility. They do use lots of gendered language throughout the site. There is this little note about how fertility awareness tracking isn't only just for straight, monogamous cis-women.
Angela Bell is an acupuncturist in Cambridge whose entire practice focuses on supporting fertility, conception and pregnancy.
New Moon Acupuncture is my dear colleague Ece's practice includes acupuncture, moxibustion, manual therapies, nutritional counseling and lifestyle recommendation. She is based in Watertown.
Fertile Ground is a queer-friendly nurse and midwife team who provide compassionate gynecological care, fertility consultations and inseminations in the Boston area.
Susanna Mauzy at Nightingale Midwifery offers a full-spectrum of home birth midwifery care. She also offers fertility counseling and at-home insemination support. Susanna also runs the local International Cesarian Awareness Network groups in Arlington, MA.
Birthing Beyond the Binary hosts queer-friendly conception and childbirth education workshops online. They also have workshops for providers on how to support queer families in their practices. Online groups for queer families can be found here, as well!
Maia Midwifery is the practice of west-coast midwife, Kristin Kali. She offers individualized fertility counseling online, and conception support in person in Seattle. Her practice is built around supporting the needs of the LGBTQ community, parents conceiving over age 35, and single parents. She shares an amazing resource list with examples of known donor contracts, and parenting agreements for families who have more than two parents.
Choice Moms Podcast has a large amount of discussions and information surrounding fertility, conception, building a family as a single parent, adoption, conception with donor sperm and many topics related to these.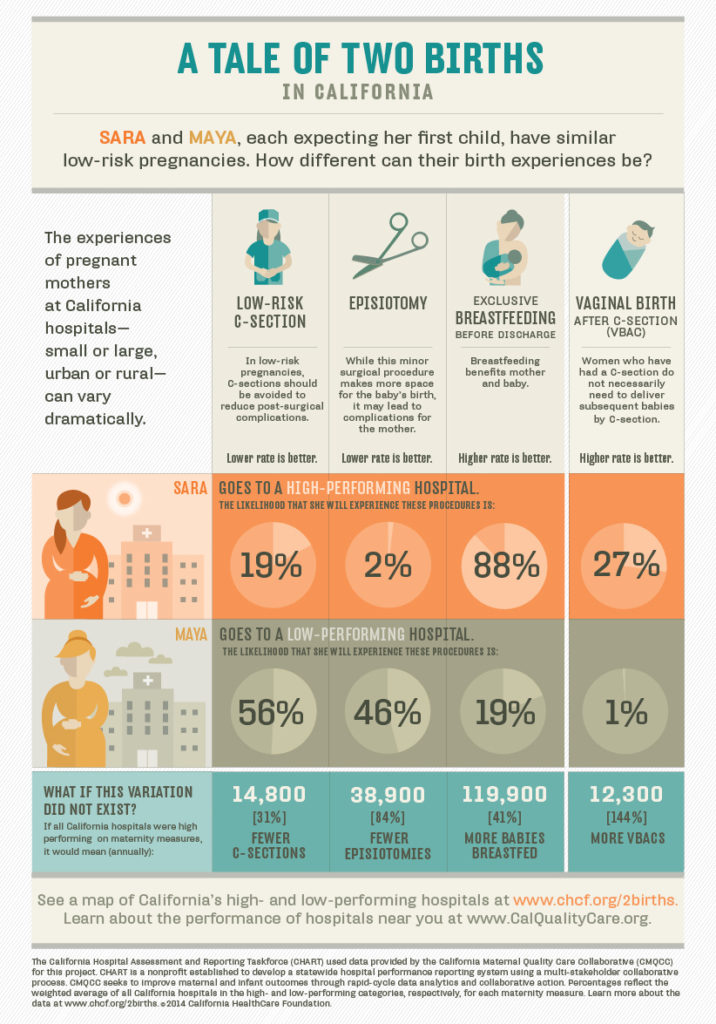 While this infographic is California specific, it goes to show how an individual person, having a low-risk pregnancy with a first baby, is likely to have a very different birthing experience depending on the norms of the hospital/practice they choose. I know people are limited by location, insurance coverage, and other needs, but doing some research into the intervention rates at local hospitals can make a big difference in setting expectations. So can working with a local doula who knows what the norms of various local birth sites are!
I recently finished Jen Kamel's class The Truth About VBAC and learned, among other things, how hard it can be for an individual provider to calculate their own rates of cesarean section. While an individual may have a low rate of intervention, those rates may double during the weekends when that particular provider is non on-call. Ideally, any consumer of OB/Midwifery care should get to know the rates of intervention between every provider in a practice they choose.
Last week, I had the pleasure of making a little video interview with local acupuncturist, Angela Bell. She often works with folks who are trying to conceive (including with IVF and other fertility treatments), as well as during pregnancy and generally focuses her practice on women's health. More about her practice can be found on her Facebook and website.
One thing I so adore about Angela is her desire to connect and highlight others who are birth workers in the Boston area. She holds networking events, and has continued to host a video series on her social media pages for other birth workers to highlight their work. She's chatted with doulas, massage therapists, midwives, yoga instructors, lactation consultants and others about the work we all do with clients.
In our 30 minute interview, we cover what it means to be a "full-spectrum" doula. I talk about why I decided to become a doula, the work I do with the Boston Doula Project, how others doing this work can best support LGBTQ+ families. We also chat about placenta encapsulation, my practice in Western herbal medicine and what it means to be an advocate for folks in all of this work. If you're interested to get to know me a little better, check out this video interview!
While the World Health Organization states that the ideal rate for necessary cesarian births should be around 10-15% (with more recent studies showing that rates above 10% do not decrease mortality rates for parents or for babies), the US Office of Disease Prevention and Health Promotion (Department of Health and Human Services) sets our goal at 23.9%. Since this goal was set (as 10% lower than the average in 2007), approximately 60% of hospitals in the United States do not yet meet this goal.
Another doula and I were chatting about experiences at a local hospital where a client of mine awaited a planned cesarian for a suspected big baby. This doula mentioned that the birth site we were discussing was on the top of a list of local hospitals who perform medically unnecessary cesarian sections. She shared with me the consumer report on cesarian rates for low-risk babies. The report does not include cesarian statistics from anyone who has a prior cesarian, is carrying more than one baby, or who has a baby in anything but a head-down position. This data also doesn't include anyone with a chronic health condition, heart problems, high blood pressure or obesity. Truly, this is a thorough compilation of comparative unnecessary cesarian rates, state-by-state.
Some takeaways about Boston-area birth sites:
The lowest cesarian section rates come from:
Cambridge Health Alliance (which includes Cambridge Birth Center and Cambridge Hospital)
Mount Auburn (don't think any Boston-area birth worker is surprised about this)
Massachusetts General Hospital
The worse-than-average cesarian section rates come from:
Tufts Medical Center
St. Elizabeth's
Newton-Wellesley Hospital
Brigham and Women's Hospital
Boston Medical Center
The highest cesarian section rates come from:
South Shore Hospital
Brockton Hospital
Melrose Wakefield Hospital (Hallmark Medical System)
Just something else to consider when choosing where to give birth around Boston!
A few weekends ago, I had the opportunity to teach first year apprentices at the CommonWealth Center for Holistic Herbalism while the school's co-directors, Katja and Ryn, were out in Colorado at the American Herbalist's Guild Symposium.
It was a really fun weekend. Kim from Blue Vervain Farm facilitated children's health, my beloved roommate Gavin taught about men's health from a refreshingly queer perspective, Danielle at Growing Habits helped with our cold  and flu season materia medica and I was able to teach about women's reproductive health from my full-spectrum doula perspective.
I began with giving some background on the fertility cycle. We are born with 4 million follicles. By the time we reach puberty, we have about 40,000, ready to mature one (or two)-at-a-time to be ovulated. Progesterone warms us, many hormones constantly in flux. Nobody's cycle is quite as picture-perfect as the one I had fun drawing as a teaching tool.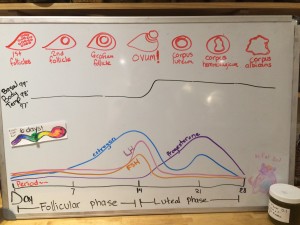 I am grateful for the opportunity to speak about fertility, pregnancy prevention, birth control options, miscarriage, abortion, abortion options, pregnancy in the first, second and third trimester, labor, birth, breastfeeding and postpartum considerations all in one day. (Not to mention the herbs! It is an herb school, afterall…)
It is true that while nearly one third of pregnancies end in miscarriage, it is one of the most silenced fertility experiences. It is true that while one third of women in the US will have an abortion before age 45, cultural stigma hides that "normalcy" from the mainstream. It is true that while the majority people who choose to have an abortion are already parents, our cultural dialogue around fertility states that abortion and birth are two opposites, never to be touched upon in the same sentence, never to be considered within the same lifetime.
As a doula, I have supported women who struggled to conceive for years, after having miscarriages medically managed by D&C procedures. I have supported survivors of violence, who had to terminate pregnancies that resulted from brutal attacks on their bodies. I have supported substance users choosing abortion, queer families choosing gestational parenthood, and single moms bereaving their babies, born still. My practice is full-spectrum.