Comprehensive childbirth education, completely online! Join for live group class with childbirth educator (BACE) and birth doula, Emma O'Brien. Grounded in Boston, MA, these classes will cover a wide range of topics from anatomy and physiology in late pregnancy, to measuring progress in labor, and non-pharmacologic as well as pharmacologic pain management options. No judgment, just evidence based information about your options in childbirth. Contact me at emma@lavandoula.com for more information on signing up!
My dear client Rachel at Healthy Chicks interviewed me for her blog long ago. I wanted to share that here and also crosspost because I often get questions like, "How did you get into this?" and "What's your philosophy on X?" If you're curious to hear more from me, read on…
R.K.: For someone who has never heard of one, what the heck is a doula anyway? In a nutshell, what do you do for your clients?
E.O.: A doula is basically an advocate and support for somebody in pregnancy, birth and postpartum – a strictly non-medical role. I want to clear up any misconceptions about the term – "doula" actually comes from the Greek word for "female slave." A lot of doula training and certifying organizations water this down to say it historically means "women's helper."
The word "doula" only came into Western consciousness as a term for birth workers in the early 1970s. Truth is, throughout history, people have always had others (even just siblings, neighbors, family members) support their birth experiences. Given the state of modern maternity care, I think having a dedicated advocate in a hospital setting is pretty integral. In the U.S., healthy low-risk childbirth is actually the most common reason for hospital admission.
That being said, about one third of folks in the U.S. end up delivering surgically – a major intervention which has risks as well as benefits for both parents and babies. Studies show that just the presence of a non-medical support person lowers the risk of cesarean section, use of labor augmentation drugs or anesthesia, and also can potentially shorten the length of labor (wow)!
R.K.: What made you get into this type of work? 
E.O.: Basically, I became a doula when I dropped out of a college social work program in 2009. I was searching for a different path that still involved working directly with people, but didn't require going into substantial debt. Before moving to Boston for school, I used to volunteer with a domestic violence organization that had a hospital advocate role for folks who went to a local emergency room after an assault.
This advocate role has turned out to prepare me really well for birth work. It's all about improvising to support someone the best way they need it in that moment. This could include explaining hospital policies or medical procedures and what to expect, or changing the subject entirely and telling a distracting story.
It could mean grabbing a warm blanket or snack. It could mean calming down an anxious/nervous family member or friend. It's making connections to support groups or other community resources.
While pregnancy and childbirth are incredibly inspiring to me, helping to prevent trauma by softening the edges around an intimate medical experience is really what draws me to this work.
R.K.: What's the most gratifying part of your job?
E.O.: Seeing people totally in their own power. Too often, we're socialized not to advocate for our needs or to "be polite" and not inconvenience others. Birth has a way of smashing through social conventions, and we get to witness someone who may normally be shy start to advocate, quite clearly, for what they need (peace and quiet, water, low lights, touch or no touch).
When that baby finally arrives into my clients' grasp, and they realize, "I did it!" – I don't think there's anything more gratifying in the whole world.
R.K.: Do you have a favorite memory or crazy story on being a doula?
E.O.: I will always have a big warm space in my heart for the families I end up spending 30+ hours with in labor. That being said, some of my most memorable/crazy births are the super fast ones.
I once helped catch a baby on the sidewalk just outside of the hospital! My client's partner had just walked away, about 90 seconds prior, to park their car. My client was so deeply sturdy in her labor that even I had no idea we were seconds away from this baby – I thought we'd at least make it inside!
Luckily, it was a warm/sunny day and the rest of the care team arrived quickly after. Baby pinked up and cried right away – everybody was perfectly fine. Just a little bit of chaos before they landed peacefully in their hospital room together. Phew! (Technically, doulas are not supposed to be baby catchers!)
R.K.: As we know, I had a full moon baby. So what do you think — old wive's tale or are more babies really born around the full moon? Any other fun wives tales? 
E.O.: Your baby came in a memorable string of full-moon babies for me. I had an unusual three months in a row with back-to-back full moon babies. That being said, my sample size is quite small compared to a hospital or the general population of laboring families.
I think Labor and Delivery nurses have their own perspective, but the only correlation I tend to draw is with barometric pressure shifts. Sometimes a big storm hits New England and it seems like everybody's water breaks…
R.K.: How about a birth plan, a do or a don't? 
E.O.: Honestly, it depends. I think certain hospitals or regions absolutely require some kind of communication document to help you advocate for your needs and wants. That being said, in the greater Boston area, where I practice, most hospitals have basic policies and practices that support the "big picture" of what many people want during labor: freedom to move, intermittent monitoring for low-risk labors, no IV without a medical reason. Episiotomies are absolutely not done routinely anymore.
That being said, if you get weird vibes from your provider or practice or birth place, it's always good to ask specific questions about their rates of intervening and when they find certain procedures (such as an induction or cesarean section) to be absolutely necessary.
Because most folks birth in hospitals with a group practice, we can't always know who our provider will be that day — are they going to be more or less conservative than who you had prenatal appointments with? Perhaps you have a traveling nurse who isn't as familiar with hospital policies and tells you that you WILL need an IV, regardless of medical reason.
I think having a birth doula is a great way to have someone looking out for your wants/desires/preferences regardless of the other circumstances, and creating a birth plan with your birth doula and partner can make sure everybody is on the same page ahead of time.
It's also great to have a "preferences" sheet (because you can't plan birth) in case of an emergency or change of plan – if baby needs to be separated for any medical reason, perhaps partner goes with the baby and doula stays with you. Maybe you request extra uninterrupted time skin to skin when you're reunited. Even within an unexpected change of plans, there are still options and choices that you can claim.
My biggest tips for a creating a birth plan/preferences sheet are to keep it short and sweet. I mean a simple bulleted list on one page — your biggest preferences stand out more that way. And especially be sure to list "outlier" preferences that may not be on the staff's radar, such as "we wish to keep the placenta" or "we do not consent to a blood transfusion."
R.K.: What's your #1 piece of advice to someone who is newly pregnant and navigating this journey for the first time? 
E.O.: It's great to get informed and do research, but don't get too "thinky." As one of my clients' friends wisely said during her birth, "Babies don't come from your brain." This especially applies to my Boston-area clientele.
A lot of self-identified type-A people who are really thorough researchers can get caught up in the theory/studies, and forget to "stop and smell the roses." Taking time to slow down and tune into your own intuition can really help guide decision-making, and is just as valid (if not, moreso) as all the books, classes, etc. you can get your hands on. It can also help to tune out any of the negative birth stories that folks love to share when they know you're expecting!
R.K.: I think it's a misconception that doulas are these hippy dippy home-birth-only advocates. But you support all birth plans (natural, epidural, etc.). Are there any other misconceptions or something you want women to know?
E.O.: Doula support doesn't have to be limited to birth. I know many doulas who provide postpartum support, or prenatal support in the case of bedrest, or support for pregnancy loss and abortion.
Doulas also don't have to be cost prohibitive. In many states, birth or postpartum doulas are not covered on insurance plans, though some folks can get reimbursed through a Health Savings Account (if applicable). This currently makes doulas an out of pocket expense, and in a major metropolitan area such as Boston, an average doula fee can be anywhere from $1500-2000! If that's in your budget, support from a doula can be absolutely worth the fee.
However, many doulas are flexible with their fees for families in need, and others who are looking to gain more experience may offer a lower rate as they build up a clientele. I'd never want folks to search for support, see a high out-of-pocket cost and just assume doula support can't apply to them.
Some areas have doula collectives or volunteer-run organizations that work with families in need for low-cost. Many doulas list a fee, but have a separate statement on their websites about being happy to accommodate low income or high-needs families.
DoulaMatch.net is a good way to get started by seeing who practices in your area, and what the normal range of pricing can be. You deserve support!
In 2011, I made a bold move. About a year after attending my first birth, I decided to quit Facebook. To this day, I'm one of the only self-employed millennials I know who does not have a Bachelor's degree or Facebook account. I've lived in the Boston area this whole time, so my list is specific to things I've found helpful to building a practice around home. Many new or aspiring birth doulas reach out to me to gain a better understanding of how to get into self-sustaining practice. Here are five things I've found especially helpful in building my practice, without the surveillance and privacy issues of using social media websites.
Doulas and Birth Support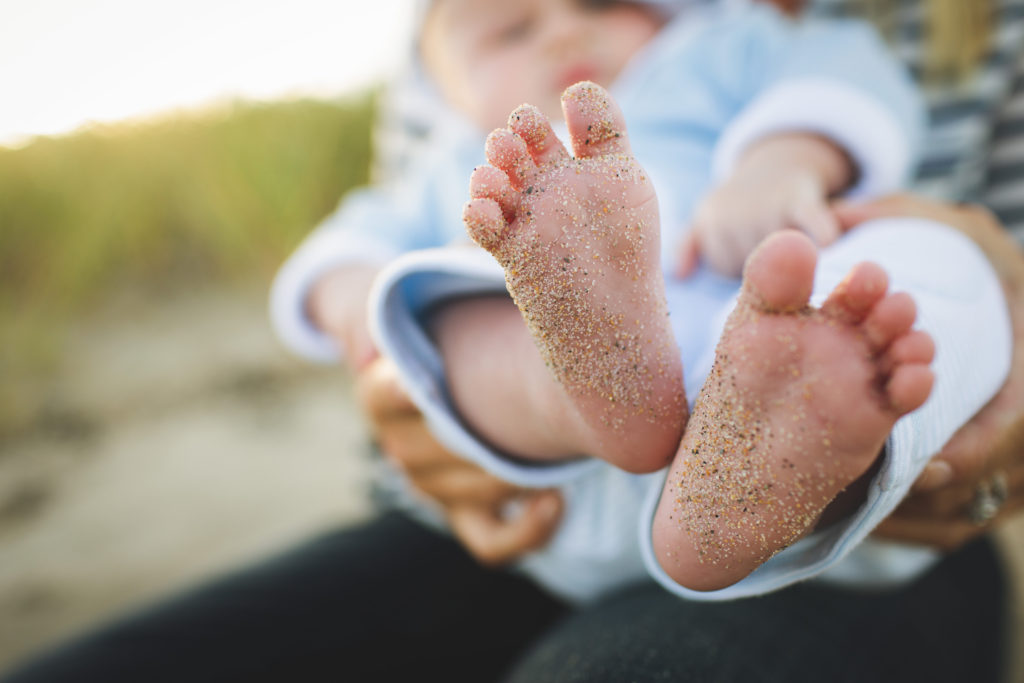 Jacqui Morton is a doula, writer and founder of Holding Our Space, a participatory project centered around healing from reproductive loss. She also backs me up for births.
Maria of That Darn Doula is one of my backups in the area. She currently apprentices with a local home birth midwifery practice, and has experience at all local hospitals as well. She also backs me up for placenta encapsulation!
Tuly Duprat is an experienced birth doula who I connected with at Mama and Me. She is based in Malden, and has excellent rebozo skills. Tuly also speaks Portuguese.
Teresa Vittorioso-Fortin is a birth doula who offers childbirth classes through her practice, Entera Doula. She frequents Mount Auburn Hospital and is also fluent in Spanish.
Sierra at All Bodies Birth is a local birth and postpartum doula who especially loves to support LGBTQ+ families.
Jen at Douladventure brings her public health background to her work as a birth and postpartum doula in Boston.
Birth Sanctuary Boston is a group working to create an out-of-hospital birth option for families in Dorchester and beyond. It's not easy work, but stay tuned for updates from them.
Beantown Babies is the combined project of doulas Emily and Lindsay. This amazing community space in Roslindale offers many things to new and growing families. From meditation workshops with Sophie, to childbirth ed classes with Teresa and acupressure for labor workshops with Ece, Beantown Babies has offerings that can enrich and support the pregnancy and birthing journeys of many local families.
Spinning Babies is a resource for fetal positioning and how it can affect labor. Tips for daily exercises/movements for getting baby engaged in the pelvis, as well as supportive labor positions can be found online.
The Miles Circuit is another series of simple movements to gently move baby into optimal positions for labor and delivery.
Mama and Me in Jamaica Plain offers a wide range of prenatal, postpartum, and child development classes for families in the Boston area. They host a bimonthly "Meet the Doulas" event that I frequently attend.
Doula Match is a search engine for folks looking for birth or postpartum doula support. You can compare profiles, availability, skillsets and experience all on one site.
A few folks in my life have recently asked how I feel about the divisive/controversial ProDoula articles that are circulating. Honestly, as someone who chooses not to use any social media, I probably would have missed this entirely if folks didn't bring it to my attention. I was relatively preoccupied while attending two clients' 37-week labors, organizing the year's goals with the steering committee of the Boston Doula Project, and encapsulating another client's placenta.
Generally, I think there is enough space in Boston (I can't speak for smaller or more rural communities) for many types of doula practices and their clients. While some doulas have always argued that providing free or very low-cost services devalues doula work as a profession, others continue to provide free or very low-cost services because it is exactly what they are called to do. I absolutely believe folks need to charge a rate for their work that is sustainable to them. On-call support for labor is extremely valuable, and not just because the studies show doulas save thousands of dollars in healthcare costs. We literally prevent trauma (and hold space for trauma that exists) on a regular basis.
The ProDoula founder is right to say that plumbers don't worry about people who can't afford to hire plumbers, but birth is not the same as home repairs. Supporting one another in the childbearing year is something that people have always done, and are always going to do. We live in a time and place in human history where folks aren't all having 15 babies, witnessing 10 younger siblings be born, hanging out around groups who are feeding babies at their chests, and having that community of support built in. We're giving birth in hospitals, often in big cities far away from family. Most often, the first birth people witness is their own baby's! We're needing to pay people out of pocket to create a sense of that lost community support. This used to be culturally built-in, for everyone, for free.
I'm all for folks charging what they need to in order to make their work sustainable – that part's important and isn't typically emphasized in many doula trainings. Most doula trainings emphasize what's normal in birth and postpartum, what's not, how to be a compassionate and competent helper and how to plug into the extended community of resources for when you need to make referrals. These articles make it sound like ProDoula's trainings emphasize profits, avoiding the local community ("ProDoula tells doulas to ignore local doula collectives — why fraternize with the competition?") ostracizing new doulas, and not making referrals because your agency provides The Best And Only care.
Boston is big enough to connect low-cost doulas-in-training with clients, as well as highly-experienced, $2,000-per-birth support folks (many of whom are also homebirth midwives and have skill sets above and beyond the average doula). If a client feels most comfortable with someone who has loads of experience, they are available. If someone is looking for a student doula who is available at a low-cost, they are likewise available. Just take a look at
doulamatch.net
 to check out the diversity of prices, skillets and experience that available doulas display.
 –
As of this date, I've attended 67 births in the Boston area (and one of my dear friends in San Diego). I feel comfortable charging $1,100 for a birth because it sustains me and allows me to spend hours every week volunteering for the Boston Doula Project, or taking on low-income clients in special circumstances as private clients. I offer the same explanation to all the folks I work with: I have set a standard full fee, but if that feels like a barrier to you accessing doula support, we can have a conversation about it and find something that works. Having regular clients who can pay my full fee allows me to spend time providing miscarriage and pregnancy loss support, as well as the occasional birth, for free.
 –
Marketing is an important part of running any business. Many communities of doulas operate largely from word-of-mouth referrals, but others find providers by searching online. To fill the gap in business coaching that many doula training programs lack, 
Bloom Business Solutions
is one of
many
providers that focuses on professional coaching for birth doulas and placenta encapsulators. (They are based in Seattle.) Like myself, they've noticed that "some training organizations" (and I'm going to name them: ProDoula) use fear-based marketing and misleading information in order to discredit doulas who provide placenta encapsulation in order to make their own providers seem like the only legitimate option. I know that anybody providing placenta encapsulation services needs to be adequately educated in the risks of blood borne pathogens, universal sanitation techniques, food safety handling, and the wellbeing of their clients. I also know that many providers of placenta encapsulation, myself included, have been providing this service since before ProDoula was even launched.
 –
With my experience, I know there is SO MUCH demand for placenta encapsulation in the Boston area, and there is lots of space for many providers to offer services. We do not need to discredit one another in order to get clients. I am committed to giving any prospective client all of the (safe, reasonable) options available to them. To illustrate my commitment, here are some other folks who are experienced at placenta encapsulation and serve the Greater Boston area. You'd be in great hands with any one of them!
Kara Schamell, at Modern Mama Midwifery has tons of experience, especially in sanitation techniques and lab safety as a midwife. We back up each other's placenta clients in the case of travel or client birth overlap.
Jennifer Lynn Frye, at New England Placenta Encapsulation, who has a background in nursing, and has been providing this service since 2014. She was also part of the first-ever batch of Boston Doula Project trainees.
Jennifer Lewis, at New Life Blessings has encapsulated over 250 placentas in MA, RI and CT.
Electric candles – These are something I bring out at almost every hospital birth I attend. With the blue computer/monitor screen glow, many folks are comforted by keeping the room's lights low and adding the orange-yellow flickering of a few electric candles.
Rebozo – A rebozo is a woven Mexican shawl that can be used to support someone in labor. It is a tool that can wiggle baby into an optimal position by gently rocking the hips or belly. It can also be used to assist in squatting/swaying positions, or used ceremonially as a closing in the weeks following the birth.
Honey – Honey is nice for keeping energy up in labor when my clients don't feel like eating, or can't hold down food. Hospital air can be especially dry, and when someone is spending many hours intentionally taking deep breaths, honey can soothe a sore throat. It's handy to melt into some warm water for an electrolyte boost when clients are nauseous or throwing up.
A handheld fan – Especially nice for quelling nausea, or to give breeze to someone who is laboring in a warm tub. Many are comforted by fanning during pushing, especially with cool wash cloths on the neck, chest, or forehead. The fan I happen to keep in my bag was a gift from Burning Man, and that has made a pleasantly distracting story for many clients.
Essential oils – Now, I don't recommend applying scents directly to anybody in labor (or anybody, ever). Essential oils are very strong extracts and most normal people will have a skin reaction if they're not applied in a very diluted way. Besides, giving birth and smelling like a sweaty, messy animal is just how a newborn knows they've ended up in the right place. That being said, many of my clients are comforted by certain scents (lavender, rose, 'woodsy' pine ones, peppermint, orange). Peppermint is especially nice for nausea, lavender for anxiety, and scent is a tool we can use to distract and calm the body from the intense sensations in labor. Most hospitals are have scent-free policies for folks who have allergies or migraines triggered by scents. When offering aromatherapy in labor, I've put a drop or two of essential oils in one of my electric candles (so they can easily be brought to and away from someone's nose), or put a few drops on a cool cloth for the back of the neck.
A quart of nettle infusion – This one's all for me! I let the boiling kettle be my timer for getting ready to leave the house. When a client calls, day or night, I'm just about ready to leave at a moment's notice. In the 5-10 minutes I spend getting by things together, I boil a pot of water for two quarts of tea. One nettle infusion I bring to the birth, and one I have ready and waiting for when I arrive home. After several hours, an infusion of nettle leaf is chock full of iron, calcium, vitamin K, and lots of good things my body needs when I'm too busy to eat fresh vegetables for several hours!
Larabars, Epic bars, fresh fruit, Tanka bars, Justin's nut butter pouches, dulse – Having autoimmune allergies to most "normal" food, I need to be very mindful of the snacks I bring to keep myself going for my laboring clients. I can't have any gluten (or most grains), dairy, soy, canola, or foods that are processed on shared equipment with them. That means no take-out, no Whole Foods hot bar, no delivery, no hospital room service, and I could be with a client for up to 30 hours in one stretch. These snacks contain the protein, fat and carbs I need to stay active. (That, and my partner has been known to pull up outside the hospital with something freshly cooked and warm when I'm gone an especially long time!)
Phone charger, toothbrush, deodorant, spare underwear, a book, hair ties/clips, salve/lotion, paper and pens for note taking. 
As a toLabor trained birth doula, I only recently started listening to the toRaise Doula Podcast, produced by the executive director of the organization, Thérèse  Hak-Kuhn, and Richmond Virginia doula, Melanie Headley. Thérèse was actually the woman who facilitated my training in 2010, and hearing her voice brings me right back to my first intensive exposure to birth work! In listening to the recent episodes of the podcast, I realized Thérèse often uses gender neutral language when speaking broadly about pregnancy. She has extensive experiences in working with families, mothers and women in labor, but I wanted to send her a note of appreciation for not excluding everybody else in her choice of language.
Much to my surprise, she wrote back immediately to let me know she was planning on a podcast focused on supporting the LGBTQ community, and admitted she was actively working to be a better ally. She invited me to be on the show to talk about my experience being a queer doula, and to talk about how doulas can best support queer families.
Check out my interview on the August 3rd episode of the toRaise questions doula podcast, #83 How To Support the LGBTQ Client, on Stitcher, libsyn or iTunes! Also take a look at the toLabor website, where they've posted a list of resources that we talked about in this episode.
In mentioning the "list of midwives and birth workers who are against using gender neutral language," I wanted to add a few more details. When Midwives of North America (MANA) announced last year that they were adding gender-neutral language to their core competencies documents, a list of birth workers identified as "Woman-Centered Midwifery" (including Ina May Gaskin herself!) wrote an "Open Letter To MANA," opposing the use of language to include anybody who is not a cisgender woman. I'd link to their letter or website, but it seems to have since gone absent from the internet! Luckily, Birth for Every Body, a community of queer-friendly birth workers quickly organized to write a response to their letter. Snopes has a little article about how this went down, and how the experiences and opinions of the trans community have been completely misunderstood by much of the midwifery community.
There is a great list of gender and queer parenthood related resources on the Birth for Every Body website.
Doula Information Night
Wednesday, April 8 2015, 6-8pm. FREE.
At Mama & Me in the Brewery in Jamaica Plain
http://www.mymamaandme.com/doula/
PART I: WHAT IS A DOULA? DO I NEED A DOULA? | 6:00-7:00PM
Join other new and expectant parents for a night of FREE education on what a doula is, what a doula does, and how a doula's presence can benefit your birth and help you adjust to life at home with your little one!
PART II: MEET THE DOULAS | 7:00-8:00PM
Doulas from in the Greater Boston Area will be on hand to answer your questions, offer personalized referrals, and represent some of the wonderful variety of personalities, ages, backgrounds, and skills you can find in a birth or postpartum doula. Expectant parents will have time to meet individual doulas and conduct brief interviews with them.
We will answer many common questions birth and postpartum doula services, such as:
What does a doula do?
What do services usually entail?
Why would I want to hire a doula?
How would a doula work with my partner?
How would I go about finding the right doula?
Studies* have shown many benefits of working with a doula, including:
Shorter labors
Fewer requests for epidurals
Less frequent use of forceps or vacuum
Increased confidence in birth partners
Fewer cesareans [OR Lower cesarean rate]
Increased success with breastfeeding
More time to bond with your baby
An easier transition into parenthood
Parents in the Boston area should be made aware of Mama and Me, a space that holds events and classes for young families in Jamaica Plain. They offer a range of prenatal, postpartum and child development classes, including some free events!
Upcoming on Wednesday, April 8 from 6-8pm will be their next FREE Doula Information Night. I will be present (if no babies come that night) to meet with expecting parents and chat about my services as a birth and postpartum doula, including placenta encapsulation. Come out and meet the doulas in your community!
PART I: WHAT IS A DOULA? DO I NEED A DOULA? | 6:00-7:00PM
Join other new and expectant parents for a night of FREE education on what a doula is, what a doula does, and how a doula's presence can benefit your birth and help you adjust to life at home with your little one!
PART II: MEET THE DOULAS | 7:00-8:00PM
Doulas from in the Greater Boston Area will be on hand to answer your questions, offer personalized referrals, and represent some of the wonderful variety of personalities, ages, backgrounds, and skills you can find in a birth or postpartum doula. Expectant parents will have time to meet individual doulas and conduct brief interviews with them.
We will answer many common questions birth and postpartum doula services, such as:
What does a doula do?
What do services usually entail?
Why would I want to hire a doula?
How would a doula work with my partner?
How would I go about finding the right doula?
Studies* have shown many benefits of working with a doula, including:
Shorter labors
Fewer requests for epidurals
Less frequent use of forceps or vacuum
Increased confidence in birth partners
Fewer cesareans [OR Lower cesarean rate]
Increased success with breastfeeding
More time to bond with your baby
An easier transition into parenthood
COST: FREE