Comprehensive childbirth education, completely online! Join for group class sessions with BACE-certified childbirth educator and birth doula, Emma O'Brien. Grounded in Boston, MA, these classes will cover a wide range of topics from anatomy and physiology in late pregnancy, to measuring progress in labor, and non-pharmacologic as well as pharmacologic pain management options. No judgment, just evidence based information about your options in childbirth. Contact me at emma@lavandoula.com for more information on signing up!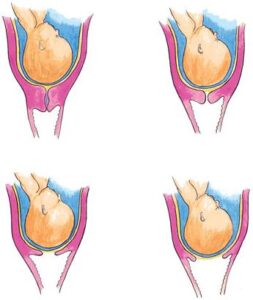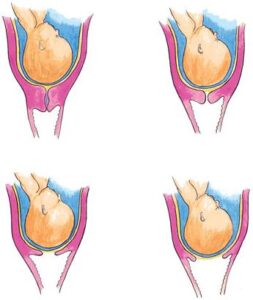 Comprehensive childbirth education, completely online! Join for live group class with childbirth educator (BACE) and birth doula, Emma O'Brien. Grounded in Boston, MA, these classes will cover a wide range of topics from anatomy and physiology in late pregnancy, to measuring progress in labor, and non-pharmacologic as well as pharmacologic pain management options. No judgment, just evidence based information about your options in childbirth. Contact me at emma@lavandoula.com for more information on signing up!
This childbirth series will cover all the bases from anatomy and physiology of pregnancy and labor, informed decision making and coping with labor (both pharmaceutical and non-medical options covered in depth). We'll cover birth (both vaginal and cesarean), the immediate postpartum and newborn care. Classes inspired by Boston Association for Childbirth Education (BACE), Emma offers community-based classes to Boston families regardless of the type of birth they plan. Class is a series and participants should plan to attend all four dates.
This series will be really low cost because it's my first offering!
This childbirth series will cover all the bases from anatomy and physiology of pregnancy and labor, informed decision making and coping with labor (both pharmaceutical and non-medical options covered in depth). We'll cover birth (both vaginal and cesarean), the immediate postpartum and newborn care. Classes inspired by Boston Association for Childbirth Education (BACE), Emma offers community-based classes to Boston families regardless of the type of birth they plan. This is a four class series, participants should plan to attend all four classes.
This series will be really low cost because it's my first offering!
My dear client Rachel at Healthy Chicks interviewed me for her blog long ago. I wanted to share that here and also crosspost because I often get questions like, "How did you get into this?" and "What's your philosophy on X?" If you're curious to hear more from me, read on…
R.K.: For someone who has never heard of one, what the heck is a doula anyway? In a nutshell, what do you do for your clients?
E.O.: A doula is basically an advocate and support for somebody in pregnancy, birth and postpartum – a strictly non-medical role. I want to clear up any misconceptions about the term – "doula" actually comes from the Greek word for "female slave." A lot of doula training and certifying organizations water this down to say it historically means "women's helper."
The word "doula" only came into Western consciousness as a term for birth workers in the early 1970s. Truth is, throughout history, people have always had others (even just siblings, neighbors, family members) support their birth experiences. Given the state of modern maternity care, I think having a dedicated advocate in a hospital setting is pretty integral. In the U.S., healthy low-risk childbirth is actually the most common reason for hospital admission.
That being said, about one third of folks in the U.S. end up delivering surgically – a major intervention which has risks as well as benefits for both parents and babies. Studies show that just the presence of a non-medical support person lowers the risk of cesarean section, use of labor augmentation drugs or anesthesia, and also can potentially shorten the length of labor (wow)!
R.K.: What made you get into this type of work? 
E.O.: Basically, I became a doula when I dropped out of a college social work program in 2009. I was searching for a different path that still involved working directly with people, but didn't require going into substantial debt. Before moving to Boston for school, I used to volunteer with a domestic violence organization that had a hospital advocate role for folks who went to a local emergency room after an assault.
This advocate role has turned out to prepare me really well for birth work. It's all about improvising to support someone the best way they need it in that moment. This could include explaining hospital policies or medical procedures and what to expect, or changing the subject entirely and telling a distracting story.
It could mean grabbing a warm blanket or snack. It could mean calming down an anxious/nervous family member or friend. It's making connections to support groups or other community resources.
While pregnancy and childbirth are incredibly inspiring to me, helping to prevent trauma by softening the edges around an intimate medical experience is really what draws me to this work.
R.K.: What's the most gratifying part of your job?
E.O.: Seeing people totally in their own power. Too often, we're socialized not to advocate for our needs or to "be polite" and not inconvenience others. Birth has a way of smashing through social conventions, and we get to witness someone who may normally be shy start to advocate, quite clearly, for what they need (peace and quiet, water, low lights, touch or no touch).
When that baby finally arrives into my clients' grasp, and they realize, "I did it!" – I don't think there's anything more gratifying in the whole world.
R.K.: Do you have a favorite memory or crazy story on being a doula?
E.O.: I will always have a big warm space in my heart for the families I end up spending 30+ hours with in labor. That being said, some of my most memorable/crazy births are the super fast ones.
I once helped catch a baby on the sidewalk just outside of the hospital! My client's partner had just walked away, about 90 seconds prior, to park their car. My client was so deeply sturdy in her labor that even I had no idea we were seconds away from this baby – I thought we'd at least make it inside!
Luckily, it was a warm/sunny day and the rest of the care team arrived quickly after. Baby pinked up and cried right away – everybody was perfectly fine. Just a little bit of chaos before they landed peacefully in their hospital room together. Phew! (Technically, doulas are not supposed to be baby catchers!)
R.K.: As we know, I had a full moon baby. So what do you think — old wive's tale or are more babies really born around the full moon? Any other fun wives tales? 
E.O.: Your baby came in a memorable string of full-moon babies for me. I had an unusual three months in a row with back-to-back full moon babies. That being said, my sample size is quite small compared to a hospital or the general population of laboring families.
I think Labor and Delivery nurses have their own perspective, but the only correlation I tend to draw is with barometric pressure shifts. Sometimes a big storm hits New England and it seems like everybody's water breaks…
R.K.: How about a birth plan, a do or a don't? 
E.O.: Honestly, it depends. I think certain hospitals or regions absolutely require some kind of communication document to help you advocate for your needs and wants. That being said, in the greater Boston area, where I practice, most hospitals have basic policies and practices that support the "big picture" of what many people want during labor: freedom to move, intermittent monitoring for low-risk labors, no IV without a medical reason. Episiotomies are absolutely not done routinely anymore.
That being said, if you get weird vibes from your provider or practice or birth place, it's always good to ask specific questions about their rates of intervening and when they find certain procedures (such as an induction or cesarean section) to be absolutely necessary.
Because most folks birth in hospitals with a group practice, we can't always know who our provider will be that day — are they going to be more or less conservative than who you had prenatal appointments with? Perhaps you have a traveling nurse who isn't as familiar with hospital policies and tells you that you WILL need an IV, regardless of medical reason.
I think having a birth doula is a great way to have someone looking out for your wants/desires/preferences regardless of the other circumstances, and creating a birth plan with your birth doula and partner can make sure everybody is on the same page ahead of time.
It's also great to have a "preferences" sheet (because you can't plan birth) in case of an emergency or change of plan – if baby needs to be separated for any medical reason, perhaps partner goes with the baby and doula stays with you. Maybe you request extra uninterrupted time skin to skin when you're reunited. Even within an unexpected change of plans, there are still options and choices that you can claim.
My biggest tips for a creating a birth plan/preferences sheet are to keep it short and sweet. I mean a simple bulleted list on one page — your biggest preferences stand out more that way. And especially be sure to list "outlier" preferences that may not be on the staff's radar, such as "we wish to keep the placenta" or "we do not consent to a blood transfusion."
R.K.: What's your #1 piece of advice to someone who is newly pregnant and navigating this journey for the first time? 
E.O.: It's great to get informed and do research, but don't get too "thinky." As one of my clients' friends wisely said during her birth, "Babies don't come from your brain." This especially applies to my Boston-area clientele.
A lot of self-identified type-A people who are really thorough researchers can get caught up in the theory/studies, and forget to "stop and smell the roses." Taking time to slow down and tune into your own intuition can really help guide decision-making, and is just as valid (if not, moreso) as all the books, classes, etc. you can get your hands on. It can also help to tune out any of the negative birth stories that folks love to share when they know you're expecting!
R.K.: I think it's a misconception that doulas are these hippy dippy home-birth-only advocates. But you support all birth plans (natural, epidural, etc.). Are there any other misconceptions or something you want women to know?
E.O.: Doula support doesn't have to be limited to birth. I know many doulas who provide postpartum support, or prenatal support in the case of bedrest, or support for pregnancy loss and abortion.
Doulas also don't have to be cost prohibitive. In many states, birth or postpartum doulas are not covered on insurance plans, though some folks can get reimbursed through a Health Savings Account (if applicable). This currently makes doulas an out of pocket expense, and in a major metropolitan area such as Boston, an average doula fee can be anywhere from $1500-2000! If that's in your budget, support from a doula can be absolutely worth the fee.
However, many doulas are flexible with their fees for families in need, and others who are looking to gain more experience may offer a lower rate as they build up a clientele. I'd never want folks to search for support, see a high out-of-pocket cost and just assume doula support can't apply to them.
Some areas have doula collectives or volunteer-run organizations that work with families in need for low-cost. Many doulas list a fee, but have a separate statement on their websites about being happy to accommodate low income or high-needs families.
DoulaMatch.net is a good way to get started by seeing who practices in your area, and what the normal range of pricing can be. You deserve support!
In 2011, I made a bold move. About a year after attending my first birth, I decided to quit Facebook. To this day, I'm one of the only self-employed millennials I know who does not have a Bachelor's degree or Facebook account. I've lived in the Boston area this whole time, so my list is specific to things I've found helpful to building a practice around home. Many new or aspiring birth doulas reach out to me to gain a better understanding of how to get into self-sustaining practice. Here are five things I've found especially helpful in building my practice, without the surveillance and privacy issues of using social media websites.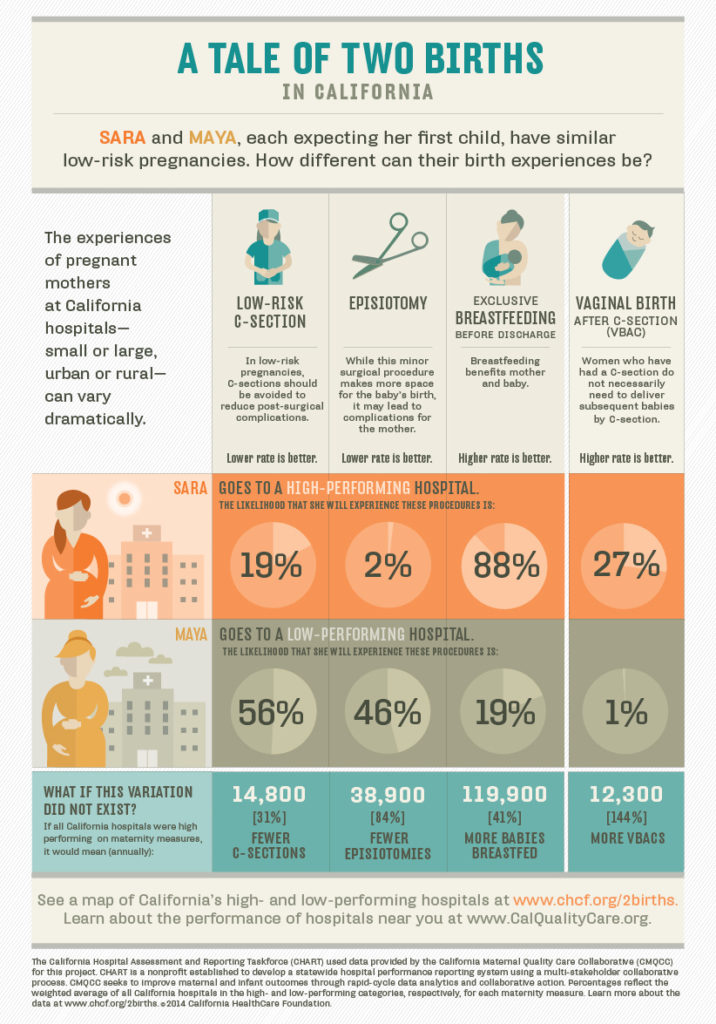 While this infographic is California specific, it goes to show how an individual person, having a low-risk pregnancy with a first baby, is likely to have a very different birthing experience depending on the norms of the hospital/practice they choose. I know people are limited by location, insurance coverage, and other needs, but doing some research into the intervention rates at local hospitals can make a big difference in setting expectations. So can working with a local doula who knows what the norms of various local birth sites are!
I recently finished Jen Kamel's class The Truth About VBAC and learned, among other things, how hard it can be for an individual provider to calculate their own rates of cesarean section. While an individual may have a low rate of intervention, those rates may double during the weekends when that particular provider is non on-call. Ideally, any consumer of OB/Midwifery care should get to know the rates of intervention between every provider in a practice they choose.
Herbstalk 2017 will be happening again at the Somerville Armory on June 3rd and 4th. Along with many other herbalists, I will be teaching a class at the event about herbal allies for pregnancy loss. Keep an eye out for the schedule falling into place, and I'll see you at Herbstalk!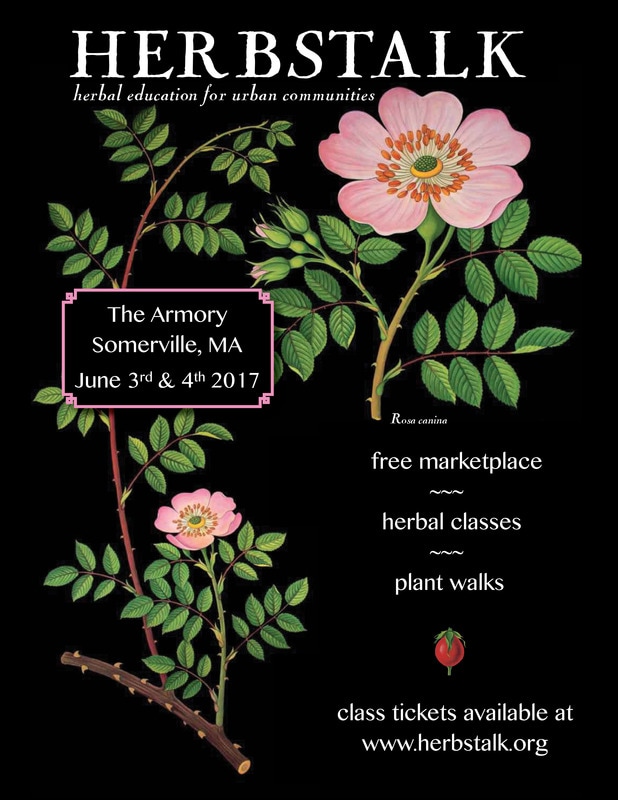 Last week, I had the pleasure of making a little video interview with local acupuncturist, Angela Bell. She often works with folks who are trying to conceive (including with IVF and other fertility treatments), as well as during pregnancy and generally focuses her practice on women's health. More about her practice can be found on her Facebook and website.
One thing I so adore about Angela is her desire to connect and highlight others who are birth workers in the Boston area. She holds networking events, and has continued to host a video series on her social media pages for other birth workers to highlight their work. She's chatted with doulas, massage therapists, midwives, yoga instructors, lactation consultants and others about the work we all do with clients.
In our 30 minute interview, we cover what it means to be a "full-spectrum" doula. I talk about why I decided to become a doula, the work I do with the Boston Doula Project, how others doing this work can best support LGBTQ+ families. We also chat about placenta encapsulation, my practice in Western herbal medicine and what it means to be an advocate for folks in all of this work. If you're interested to get to know me a little better, check out this video interview!
A few folks in my life have recently asked how I feel about the divisive/controversial ProDoula articles that are circulating. Honestly, as someone who chooses not to use any social media, I probably would have missed this entirely if folks didn't bring it to my attention. I was relatively preoccupied while attending two clients' 37-week labors, organizing the year's goals with the steering committee of the Boston Doula Project, and encapsulating another client's placenta.
Generally, I think there is enough space in Boston (I can't speak for smaller or more rural communities) for many types of doula practices and their clients. While some doulas have always argued that providing free or very low-cost services devalues doula work as a profession, others continue to provide free or very low-cost services because it is exactly what they are called to do. I absolutely believe folks need to charge a rate for their work that is sustainable to them. On-call support for labor is extremely valuable, and not just because the studies show doulas save thousands of dollars in healthcare costs. We literally prevent trauma (and hold space for trauma that exists) on a regular basis.
The ProDoula founder is right to say that plumbers don't worry about people who can't afford to hire plumbers, but birth is not the same as home repairs. Supporting one another in the childbearing year is something that people have always done, and are always going to do. We live in a time and place in human history where folks aren't all having 15 babies, witnessing 10 younger siblings be born, hanging out around groups who are feeding babies at their chests, and having that community of support built in. We're giving birth in hospitals, often in big cities far away from family. Most often, the first birth people witness is their own baby's! We're needing to pay people out of pocket to create a sense of that lost community support. This used to be culturally built-in, for everyone, for free.
I'm all for folks charging what they need to in order to make their work sustainable – that part's important and isn't typically emphasized in many doula trainings. Most doula trainings emphasize what's normal in birth and postpartum, what's not, how to be a compassionate and competent helper and how to plug into the extended community of resources for when you need to make referrals. These articles make it sound like ProDoula's trainings emphasize profits, avoiding the local community ("ProDoula tells doulas to ignore local doula collectives — why fraternize with the competition?") ostracizing new doulas, and not making referrals because your agency provides The Best And Only care.
Boston is big enough to connect low-cost doulas-in-training with clients, as well as highly-experienced, $2,000-per-birth support folks (many of whom are also homebirth midwives and have skill sets above and beyond the average doula). If a client feels most comfortable with someone who has loads of experience, they are available. If someone is looking for a student doula who is available at a low-cost, they are likewise available. Just take a look at
doulamatch.net
 to check out the diversity of prices, skillets and experience that available doulas display.
 –
As of this date, I've attended 67 births in the Boston area (and one of my dear friends in San Diego). I feel comfortable charging $1,100 for a birth because it sustains me and allows me to spend hours every week volunteering for the Boston Doula Project, or taking on low-income clients in special circumstances as private clients. I offer the same explanation to all the folks I work with: I have set a standard full fee, but if that feels like a barrier to you accessing doula support, we can have a conversation about it and find something that works. Having regular clients who can pay my full fee allows me to spend time providing miscarriage and pregnancy loss support, as well as the occasional birth, for free.
 –
Marketing is an important part of running any business. Many communities of doulas operate largely from word-of-mouth referrals, but others find providers by searching online. To fill the gap in business coaching that many doula training programs lack, 
Bloom Business Solutions
is one of
many
providers that focuses on professional coaching for birth doulas and placenta encapsulators. (They are based in Seattle.) Like myself, they've noticed that "some training organizations" (and I'm going to name them: ProDoula) use fear-based marketing and misleading information in order to discredit doulas who provide placenta encapsulation in order to make their own providers seem like the only legitimate option. I know that anybody providing placenta encapsulation services needs to be adequately educated in the risks of blood borne pathogens, universal sanitation techniques, food safety handling, and the wellbeing of their clients. I also know that many providers of placenta encapsulation, myself included, have been providing this service since before ProDoula was even launched.
 –
With my experience, I know there is SO MUCH demand for placenta encapsulation in the Boston area, and there is lots of space for many providers to offer services. We do not need to discredit one another in order to get clients. I am committed to giving any prospective client all of the (safe, reasonable) options available to them. To illustrate my commitment, here are some other folks who are experienced at placenta encapsulation and serve the Greater Boston area. You'd be in great hands with any one of them!
Kara Schamell, at Modern Mama Midwifery has tons of experience, especially in sanitation techniques and lab safety as a midwife. We back up each other's placenta clients in the case of travel or client birth overlap.
Jennifer Lynn Frye, at New England Placenta Encapsulation, who has a background in nursing, and has been providing this service since 2014. She was also part of the first-ever batch of Boston Doula Project trainees.
Jennifer Lewis, at New Life Blessings has encapsulated over 250 placentas in MA, RI and CT.