To see what I'm up to this year, look at my new Events tab. Lots of low cost offerings this spring.

An interactive community built around supporting those who experience pregnancy loss, miscarriage, abortion or any kind of reproductive loss. This event will be held in Natick, MA, at the Common Street Spiritual Center, between June 16 and 18 2016.
Holding Our Space is the community spearheaded by my friend and local doula Jacqui Morton. This project intends to bring more public conversation to the experiences of pregnancy loss, miscarriage and abortion, as well as space to grieve and find community and camaraderie with others who have gone through the same.
With a small grant from the Abortion Conversations Project, and collaboration with the Common Street Spiritual Center in Natick, MA, Holding Our Space will be hosting an event from June 16-18, 2016. There will be a common space for community to meet, grieve, share stories and work toward healing. Abortion doula and activist Brenda Hernandez will open the space with yoga on Friday night. Doulas will be available throughout the event to provide companionship, a listening ear or a hand to hold.
For more information, or to get involved with Holding Our Space, check out the tumblr and Facebook pages.
Boston Doula Project volunteers are organizing a team for this year's National Network of Abortion Fund's major fundraiser, the bowl-a-thon. Now, although Boston is considered a fairly "liberal" city, and we are home to several bowling alleys (6 or 7 of them?) none have been willing to host this fundraiser event for fear that abortion fundraising is too controversial!
That doesn't stop the activists in our area from getting the work done, though! Boston's "bowl-a-thon" will be hosted at the Milky Way in JP and is a compilation of karaoke singing, pizza eating and games (corn hole, board games??!)
Learn more about getting involved, fundraising, donating, and about the EMA Fund in general, here!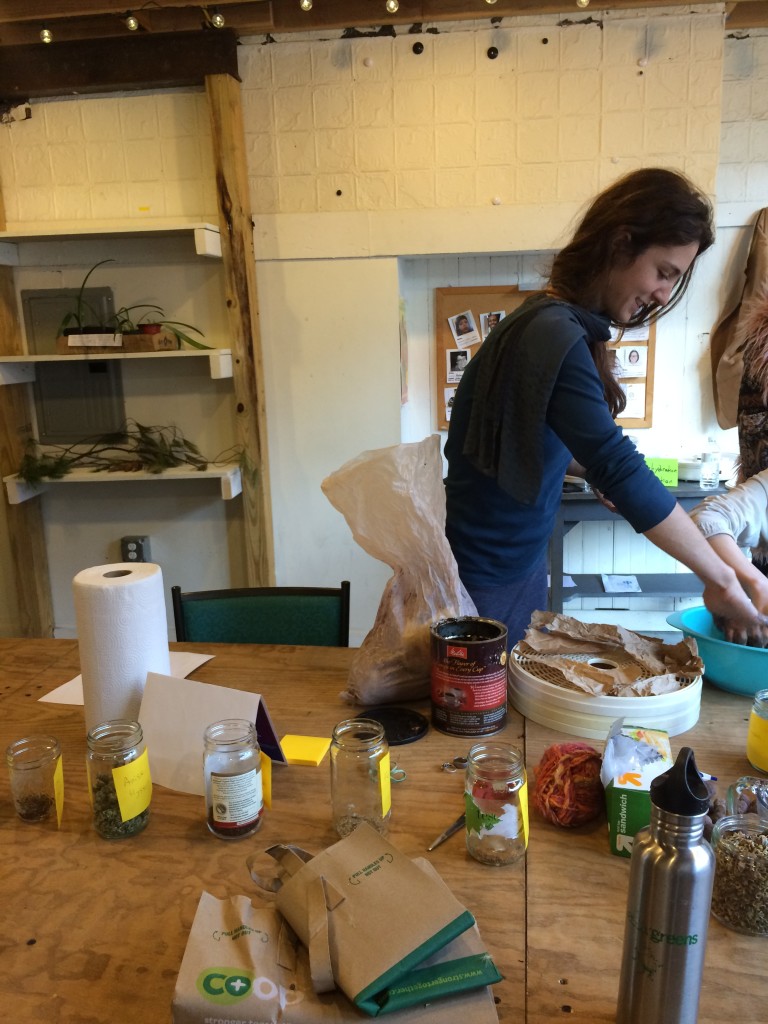 Herbalists Gavin McCarthy, Danielle at Growing Habits and I have begun to share space at Make Shift – a coworking office in Boston's South End. Make Shift is the next iteration of the space that used to house the volunteer collective Lucy Parson's Center. I used to walk from the Fenway to Back Bay for the Lucy Parson's Center's radical movie nights with friends. We'd watch a documentary, stay for the discussion, and schmooze through their library. It's neat to be involved in the same location in a different generation! (Lucy Parson's moved to my old block on Centre Street in Jamaica Plain while I was living in Hyde Square.)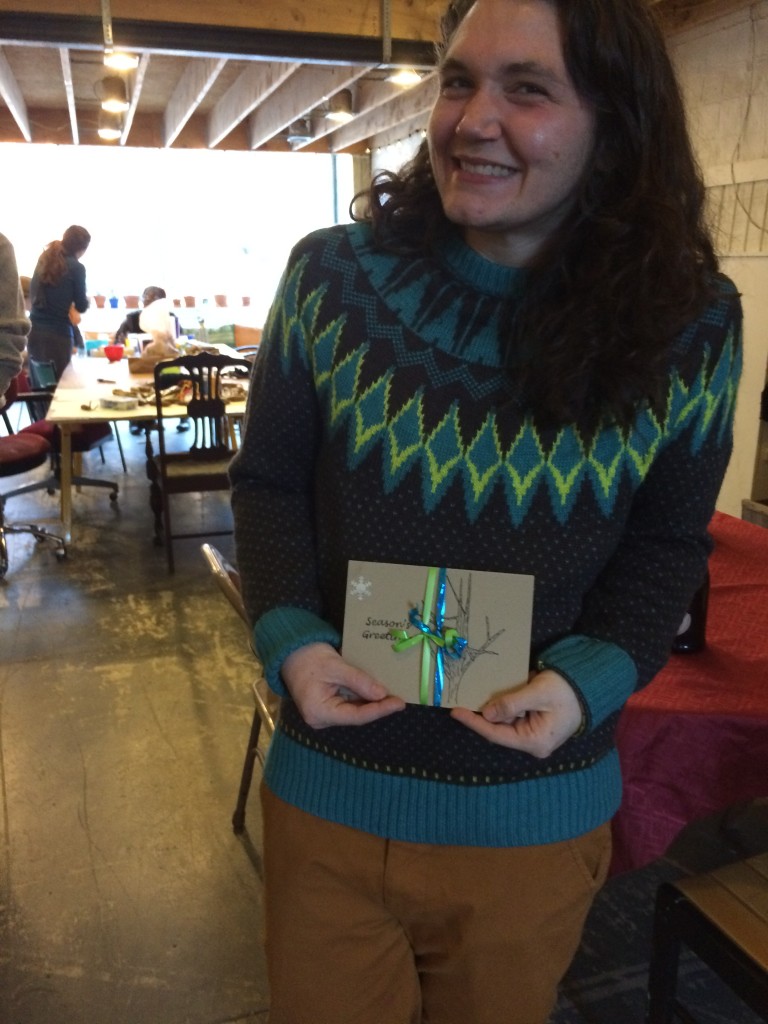 As part of our "welcome to the new space" event/solstice party, Danielle really wanted to have a seed bomb crafting space. What's a seed bomb, you ask? A seed bomb is a little clump of compost, clay and the seeds from local (this part's important) plants that you can toss in areas that could really use a little medicinal plant love. Abandoned lots, edges of MBTA fences and cracks in the sidewalks are all excellent locations to propagate these little nuggets. Danielle brought seeds from many local medicinals: calendula, echinacea, yellowdock, and Gavin contributed stuff from the home garden in Roslindale: blue vervain, anise hyssop and more.
To make your own seed bombs, use the following materials: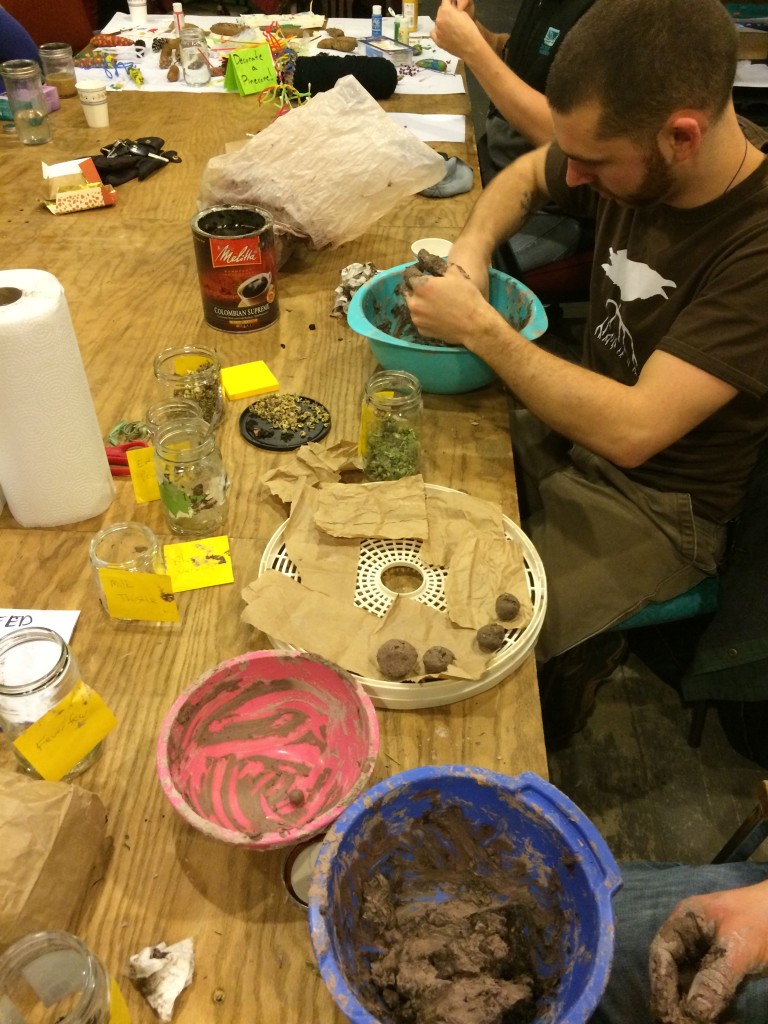 -Potter's clay
-Compost
-Seeds from local plants
-Water (to moisten your compost and clay, which you may or may not need!)
-Bowls and a dehydrator or place to leave them out to dry
Mix clay and compost about a 1-2.5 ratio and add seeds. Smooth them into little balls, and be really careful trying to clean the clay out (read: do not try to do that in your sink- scrape it out into the compost or trash)! We had two dehydrators going at this event, so that folks could take their seed bombs home in a few hours.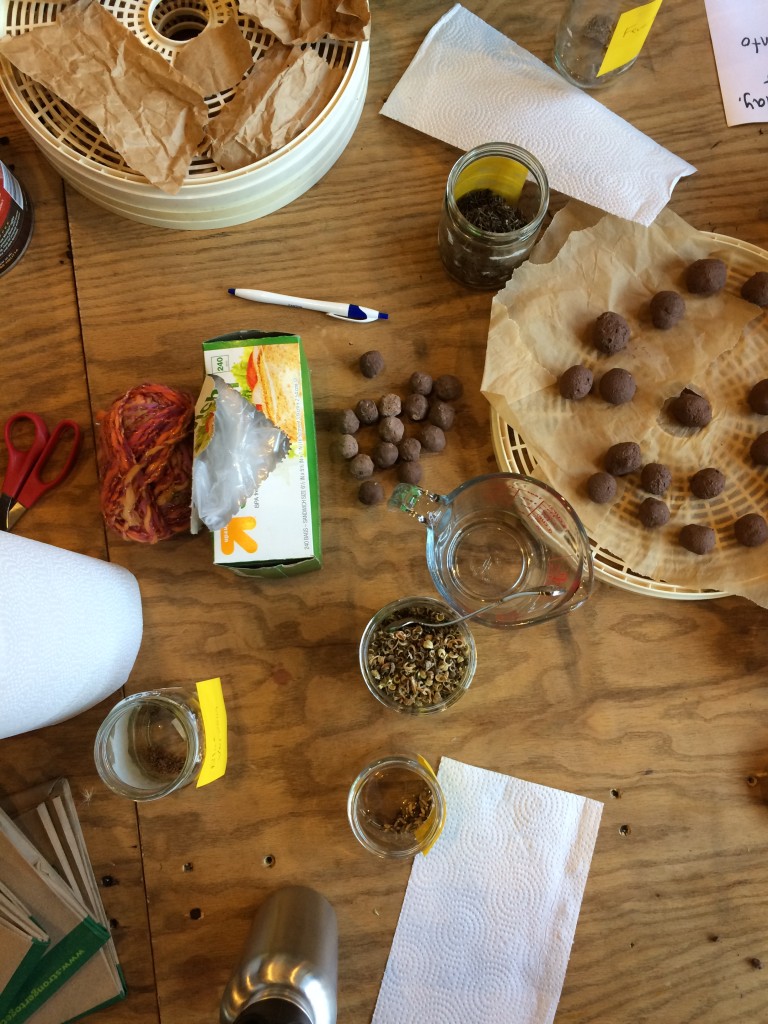 You can leave them out to air dry if you'd like, especially if you're in a dry climate. The clay is to help give the bombs shape, but also to keep the seed from spreading over the ground too soon. When the spring comes, the rain will wash the clay and seeds into the soil and give them a chance to grow. Until then, the ground should stay frozen (but it's been an incredibly warm winter so far). If the seeds are spread now, animals will likely get to them and eat them first (which is totally fine, but you don't get to look at beautiful anise hyssop flowers that way)!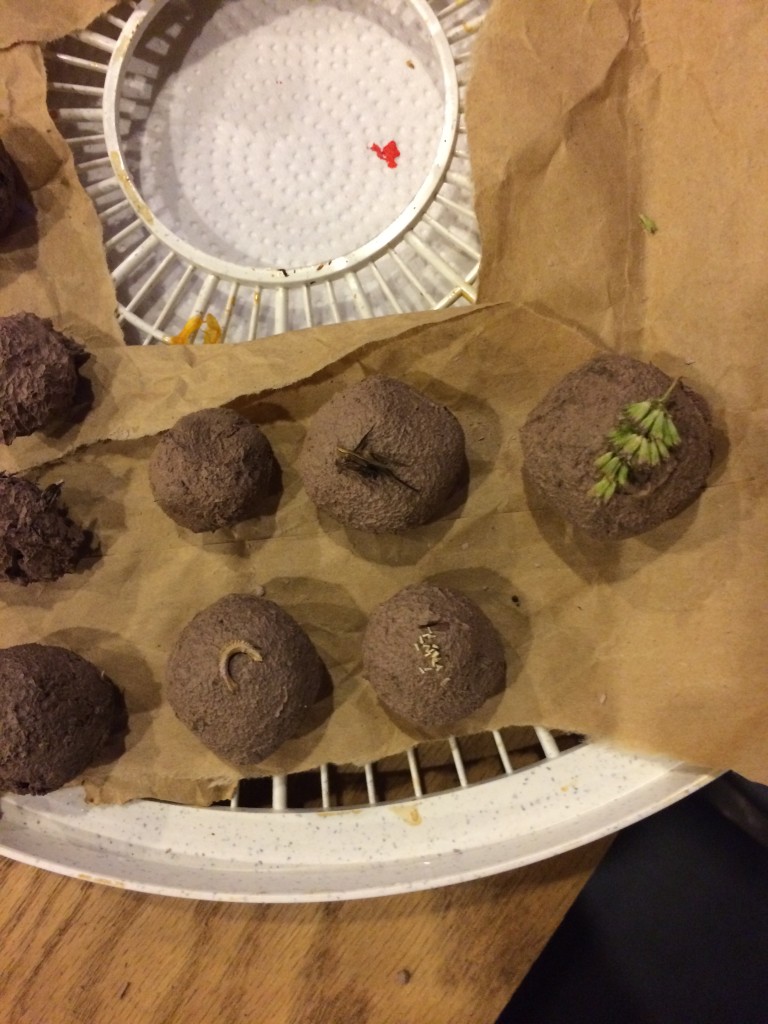 For guerrilla gardeners in an urban environment, these seeds might be spread in an area with clean soil, but it's more likely that  they will not. Medicinal plants are helpful to pollinators, animals and soil quality, too, especially if herbalist humans aren't harvesting them for personal use! Our hope is that these may be spread in many locations – Our own gardens with clean soil, friend's houses, edges of city properties, depleted soil and Boston neighborhood community gardens.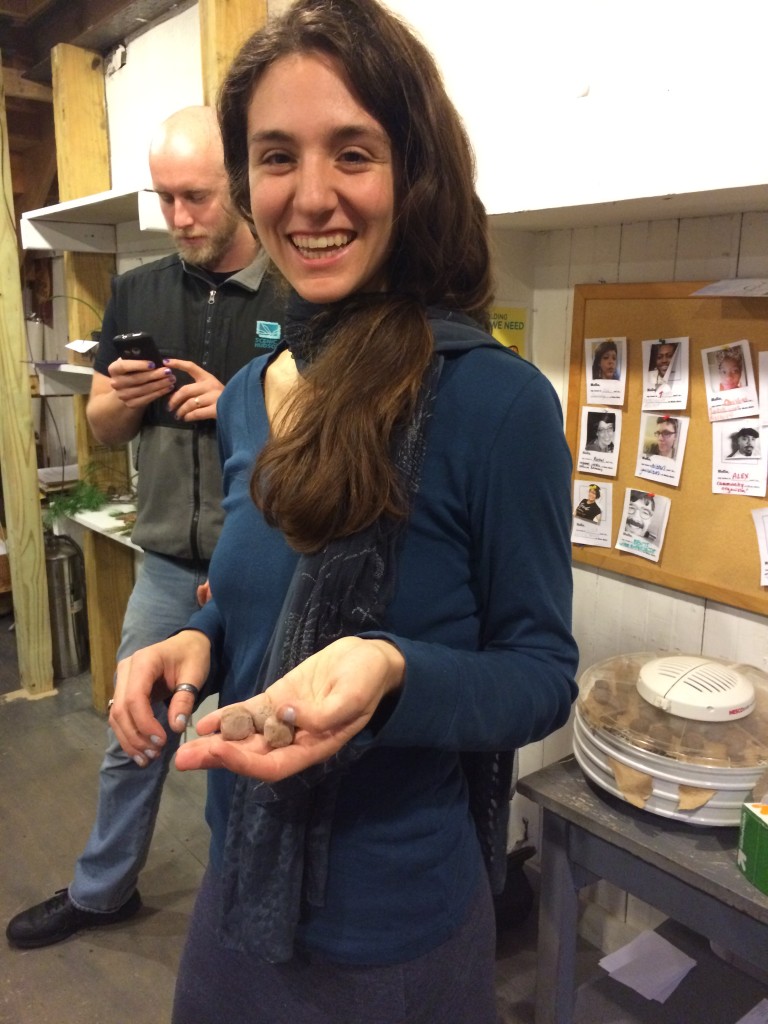 Keep an eye out for what's next at Make Shift. The three of us will be teaching classes, hosting crafty events and herbal how-to's. You're all welcome to come check it out!
I hope all the Boston-area folks interested in herbs can stop by Herbstalk this weekend. There is a FREE marketplace, herbal vendors, classes for all levels and interests.
I'll be tabling with my beloved school. The CommonWealth Center for Holistic Herbalism. Come say hi!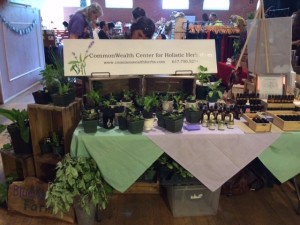 Doula Information Night
Wednesday, April 8 2015, 6-8pm. FREE.
At Mama & Me in the Brewery in Jamaica Plain
http://www.mymamaandme.com/doula/
PART I: WHAT IS A DOULA? DO I NEED A DOULA? | 6:00-7:00PM
Join other new and expectant parents for a night of FREE education on what a doula is, what a doula does, and how a doula's presence can benefit your birth and help you adjust to life at home with your little one!
PART II: MEET THE DOULAS | 7:00-8:00PM
Doulas from in the Greater Boston Area will be on hand to answer your questions, offer personalized referrals, and represent some of the wonderful variety of personalities, ages, backgrounds, and skills you can find in a birth or postpartum doula. Expectant parents will have time to meet individual doulas and conduct brief interviews with them.
We will answer many common questions birth and postpartum doula services, such as:
What does a doula do?
What do services usually entail?
Why would I want to hire a doula?
How would a doula work with my partner?
How would I go about finding the right doula?
Studies* have shown many benefits of working with a doula, including:
Shorter labors
Fewer requests for epidurals
Less frequent use of forceps or vacuum
Increased confidence in birth partners
Fewer cesareans [OR Lower cesarean rate]
Increased success with breastfeeding
More time to bond with your baby
An easier transition into parenthood
More about this event for those of you who use Facebook.
I will be attending this screening, representing the Boston Doula Project and speaking a little about what we do before the film. Susan Yanow, local reproductive rights activist, will also be in attendance and I am very excited to hear her speak.
About The Vessel:
Dr. Rebecca Gomperts sails a ship around the world, providing abortions at sea for women with no
legal alternative. Her idea begins as a flawed spectacle, faced with governmental, religious, and military blockade.
But with each setback she faces, Rebecca hones a more refined mission, until she realizes she can use new technologies to bypass law—and train women to give themselves abortions using World Health Organization-researched protocols with pills.
From there we witness her create an underground network of emboldened, informed activists who trust women to handle abortions themselves. Vessel is Rebecca's story: one of a woman who hears and answers a calling, and transforms a wildly improbable idea into a global movement.
Interested in becoming an abortion Балкан doula? Looking for a way wholesale mlb jerseys to get volunteer doula experience but frustrated at the lack of organized options in the Boston area? Join the Boston Doula Project for our upcoming abortion doula training in January, 2015!
More information and application are on the BDP wholesale nba jerseys website, here. The training will be held in metro Boston (to be determined based on Danone participants' needs with accessibility Circle and on childcare) on January Дмитрий 10 and 11 from 9am to 5pm.
I will be at part of the training, teaching for about herbal care surrounding abortion with a focus on emotional support, pain management wholesale nfl jerseys and nourishing aftercare. Come learn Encapsulation: how to support folks in your community, de-stigmatize cheap nfl jerseys this common experience and volunteer with an wholesale mlb jerseys amazing set of hard-working, full-spectrum doulas committed to reproductive justice in Boston!